Danica Patrick says its 'Cup only' for her NASCAR career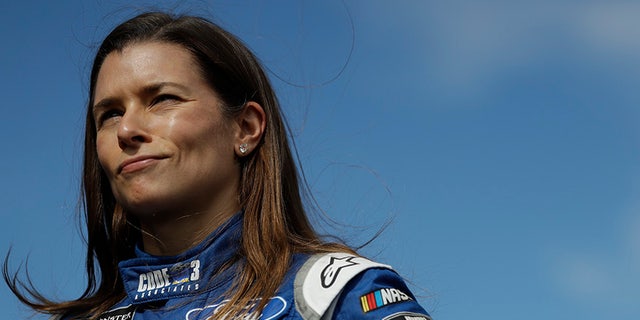 It's the big time or nothing for Danica Patrick.
The NASCAR racer said she has no interest driving full-time in the second tier Xfinity series next season if her team fails to find an anchor sponsor for her Monster Energy NASCAR Cup Series car.
"Cup only," she said on Monday, according to NBC Sports.
Patrick signed a three-year sponsorship deal with Nature's Bakery in 2016, but it was cut short earlier this season amid a $31 million lawsuit between the snack food company and her team, Stewart-Haas Racing. Following a settlement between the two parties, the company comitted to a few races this season, but won't be returning in 2018.
"I want to continue racing if I have an opportunity to do well," Patrick said.
Patrick is currently sitting in 28th place in the Cup Series standings, after finishing 25th overall the past two years.
"I have no interest, as I've said for years now, to run 25th," she added.
"It's not fun. So if I don't feel like I can have the opportunity to move on from there and have a better opportunity, then honestly I don't care. It's just because it's not fun. I don't drive because I love the thrill of getting sideways. In fact, I don't like getting sideways. That's not why I do it. I'm just letting things evolve the way they can without being forceful about anything."
Patrick made the comments at the unveiling of the throwback livery her car will wear in the Bojangles' Southern 500 at Darlington Raceway on Sept. 3, which pays tribute to Robert Yates and emulates the Yates Racing Ford that Dale Jarrett drove during his 1999 NASCAR championship season.
At the event, NASCAR Hall of Fame inductee Yates revealed that he talked to Ford about getting into one of his cars a decade ago while she was still competing in Indycar.