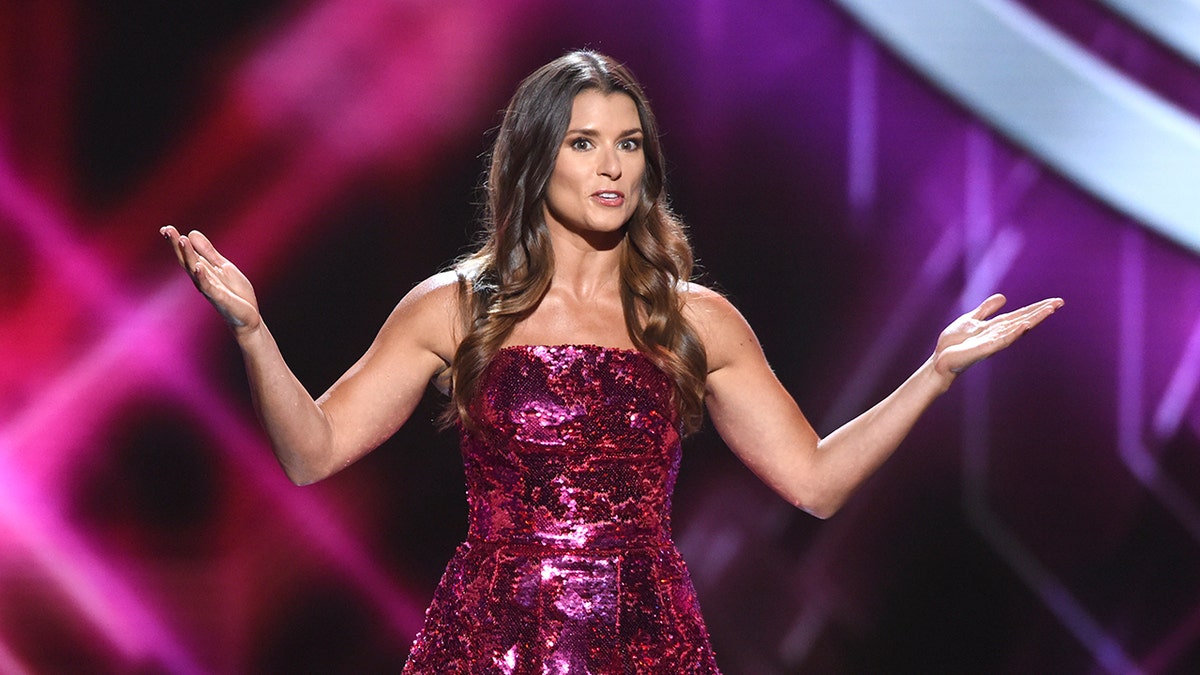 Danica Patrick's monologue to open the ESPYs went over like, well, a flat tire at the Indianapolis 500.
The newly retired racecar driver was the first woman to host the annual show honoring the past year's best athletes and moments on Wednesday night in Los Angeles.
Her first joke about Cleveland fell flat. A crack about vertically challenged Astros second baseman Jose Altuve fell, uh, short too, although he managed a slight smile in the audience.
Patrick soldiered on, telling the audience, "We have to mention the elephant in the room. It's time to talk about the national anthem controversy."
At that point, a photo of NBA All-Star Game anthem singer Fergie came on screen and Patrick said, "I don't know what Fergie was thinking either."
Some athletes in the crowd sat stone-faced. Others looked uncomfortable or winced.
Social media wasn't impressed, either. A woman tweeted, "Am I the only one who thinks Danica Patrick is super awkward as host?"
Another person posted a GIF of comic Steve Carell grimacing with the caption: "These Danica Patrick jokes not hitting ... at all."
Patrick did score with a few jokes. As a photo of a grinning Alex Ovechkin holding the Stanley Cup flashed behind her, Patrick said, "I haven't seen a Russian this pleased with Washington since two days ago." Ovechkin's photo was replaced with one of Russian president Vladimir Putin, drawing laughs.
Patrick proved a good sport by taking aim at herself.
"Tiger Woods is back, sort of, I guess," she said. "Why do people keep talking about this guy when he isn't winning? Who does he think he is? Me?"
Patrick managed just one win in Japan on the IndyCar circuit during her career.
Patrick fared better in a taped spoof of the movie "I, Tonya," renamed "I, Danica." She played dual roles of herself and her alcohol-swilling mother. Patrick's real-life boyfriend, Packers quarterback Aaron Rodgers, played the same role wearing a mustache.
Also getting laughs was a bit in which Patrick was joined onstage by a young girl, part of "Dani-Kids" which Patrick explained was a program to help young kids achieve their dreams. The youngster aspired to be a host like Patrick.
As a mock-horrified Patrick stood by, the youngster cracked age-inappropriate jokes. One of them involved LeBron James buying two houses in Brentwood as a black man causing the biggest stir in that upscale neighborhood since O.J. Simpson.