Dale Earnhardt Jr. retiring at end of 2017 NASCAR season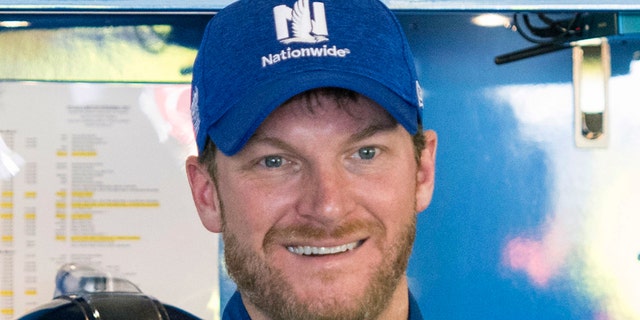 Dale Earnhardt Jr. will retire from NASCAR racing at the end of the 2017 season, it was announced on Tuesday.
The two-time Daytona 500 winner has spent 18 seasons racing in the top NASCAR series, racking up 26 wins along the way.
Earnhardt missed the second half of the 2016 season due to complications from a concussion, and is currently 24th in the Monster Energy NASCAR Cup standings.
The 42-year-old has been voted the sport's most popular driver 14 times over his carreer. He made is first Cup start in 1999 and picked up his first win the following season during his official rookie year. His best finish in the full season standings was third in 2003. His father, Dale Earnhardt Sr., won seven Cup championships before his death during the Daytona 500 in 2001.
Earnhardt was married last New Year's Eve to longtime girlfriend Amy Reimann. He has incurred several concussions during his career and has pledged to donate his brain to science. His teammates and many of his competitors sent their best wishes on social media.
Happy for ya @DaleJr, nothing but respect. Let's end it on a good note this year 👊🏼

— Chase Elliott (@chaseelliott) April 25, 2017
A press conference will be held at 3pm EST on Tuesday to discuss his decision.