Dale Earnhardt Jr. and wife expecting baby girl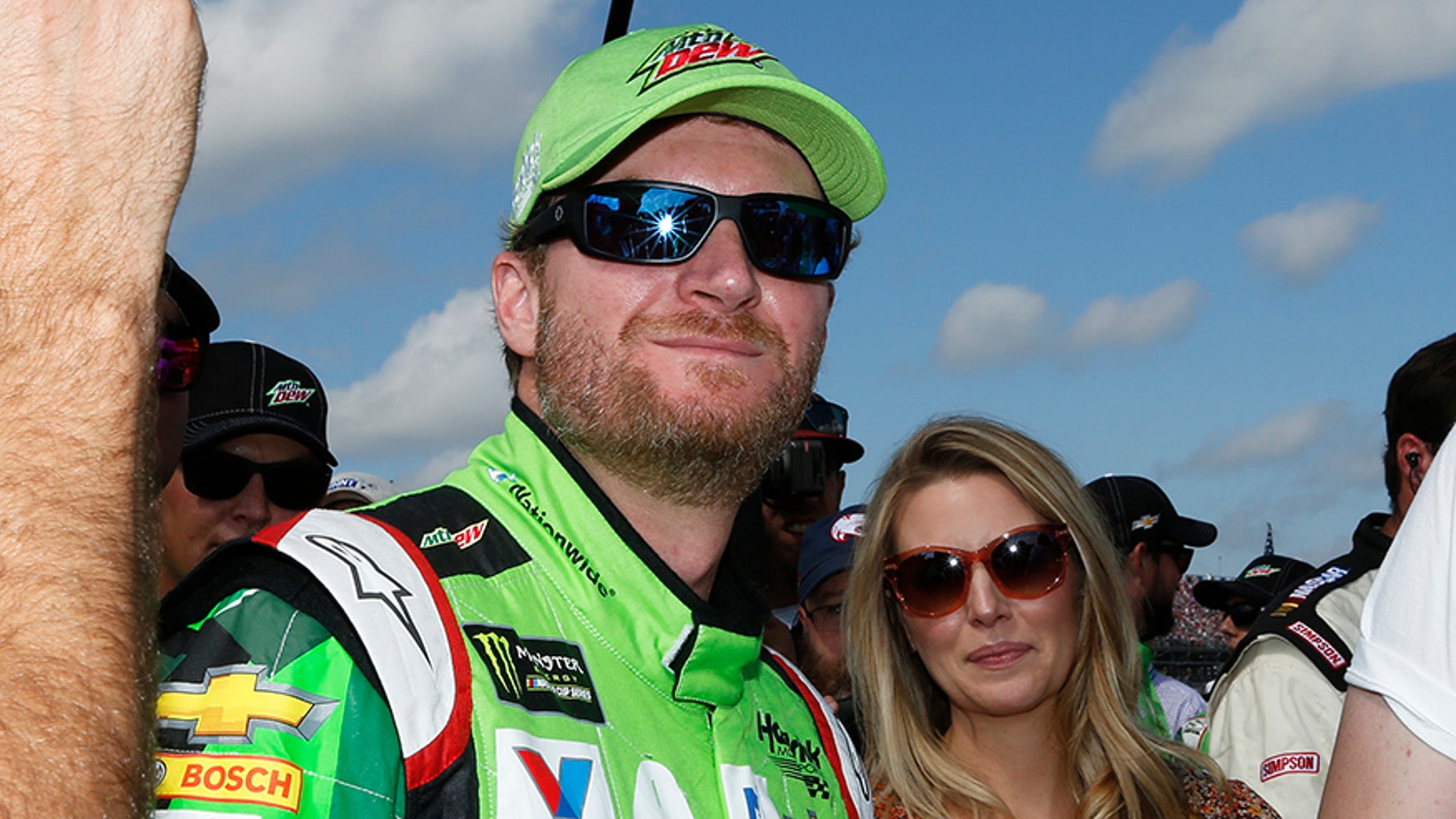 NASCAR star Dale Earnhardt Jr. and his wife Amy have announced that they are expecting a baby girl.
Earnhardt broke the news on Instagram aside a post of a pair of tiny pink Converse sneakers.
Amy and Dale, who is retiring from the NASCAR circut at the end of this season, wed last Dec. 31.
Dale hasn't yet said when the baby is expected to arrive, but that he and his wife first found out she was pregnant on Sept. 1, and that something strange happened a few days later.
On Sept. 4, Earnhardt received a text from fellow driver Landon Cassill, who didn't know about the pregnancy, telling him that his wife had just a dream that the Earnhardts were going to have a baby girl.
Earnhardt kept the news a secret from Cassill until the public announcement this week.