Custom Jeep Renegade 'Comanche' pickup hits Ebay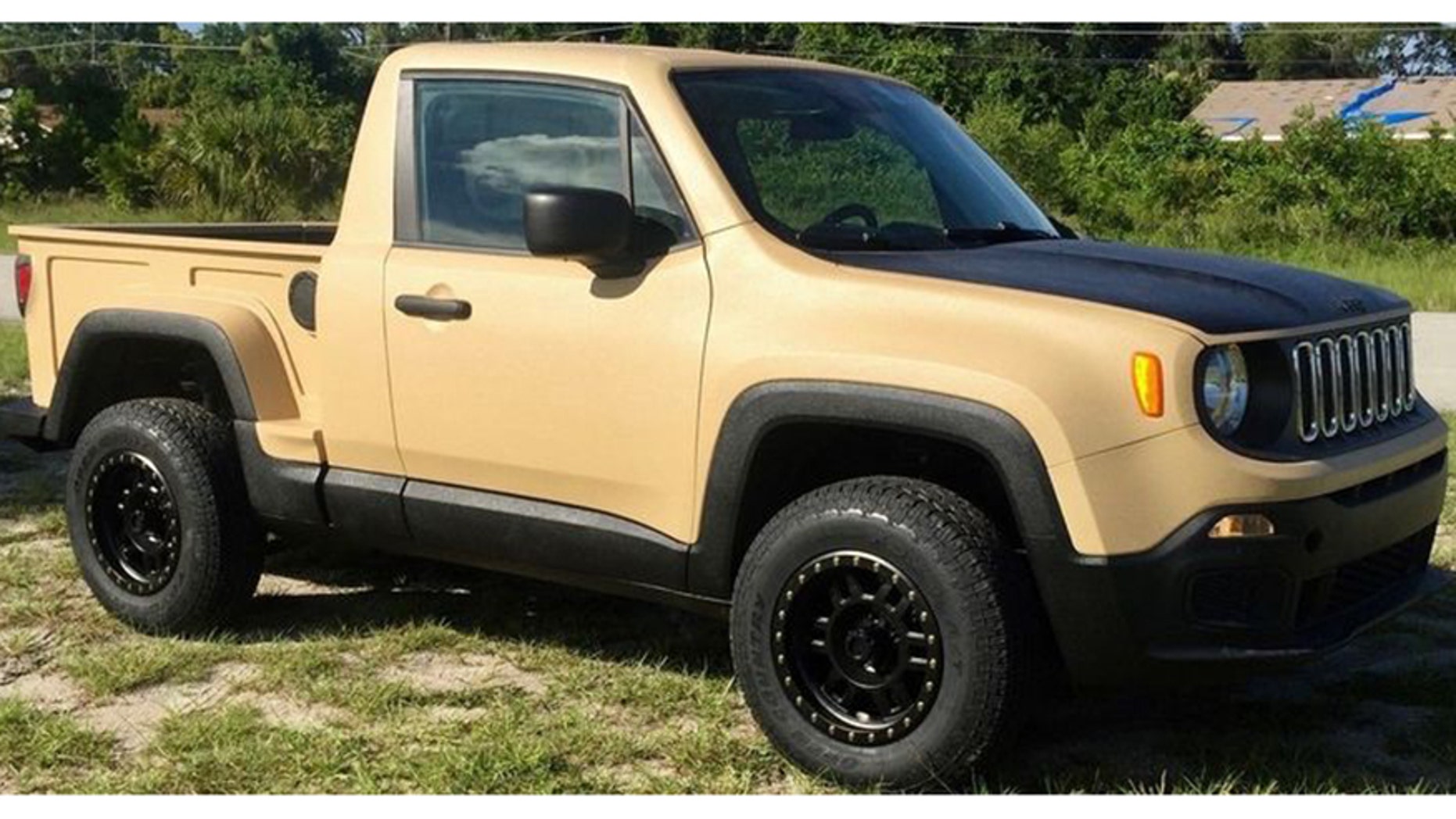 Small pickups may be all the rage these days, but you haven't seen one this small lately.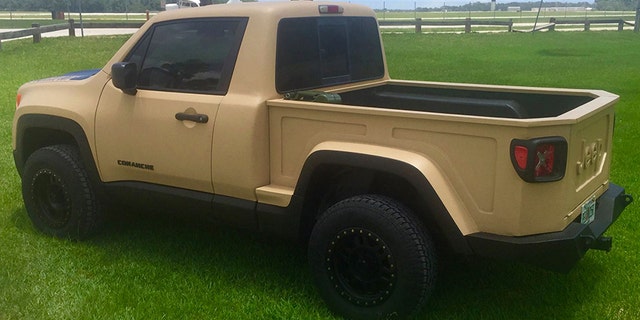 A Jeep customizer in Florida has built a pickup based on the Jeep Renegade subcompact SUV.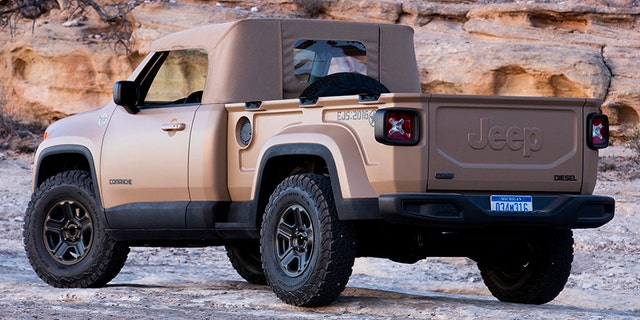 Inspired by an official Jeep concept that was revealed last year with a classic military-style bed side design, the "Comanche" was created by Boar Customs from a Renegade that had been wrecked in a serious accident.
Builder Alan Ensor told Road &Track that it's fabricated with steel tubing and body panels, and has the rear window from a Ford Ranger. The drivetrain remains stock, but his team also gave it a 1.5-inch lift.
The trucklet is currently listed on Ebay (where bidding reached $32,000 on Wednesday morning), and Boar Customs says it's planning to build a few more.
Jeep itself is putting the finishing touches on a Wrangler-based pickup that will be on sale next year in the midsize class but should look like a heavy duty compared to this.
NEW JEEP WAGONEER AND WRANGLER PICKUP CONFIRMED: