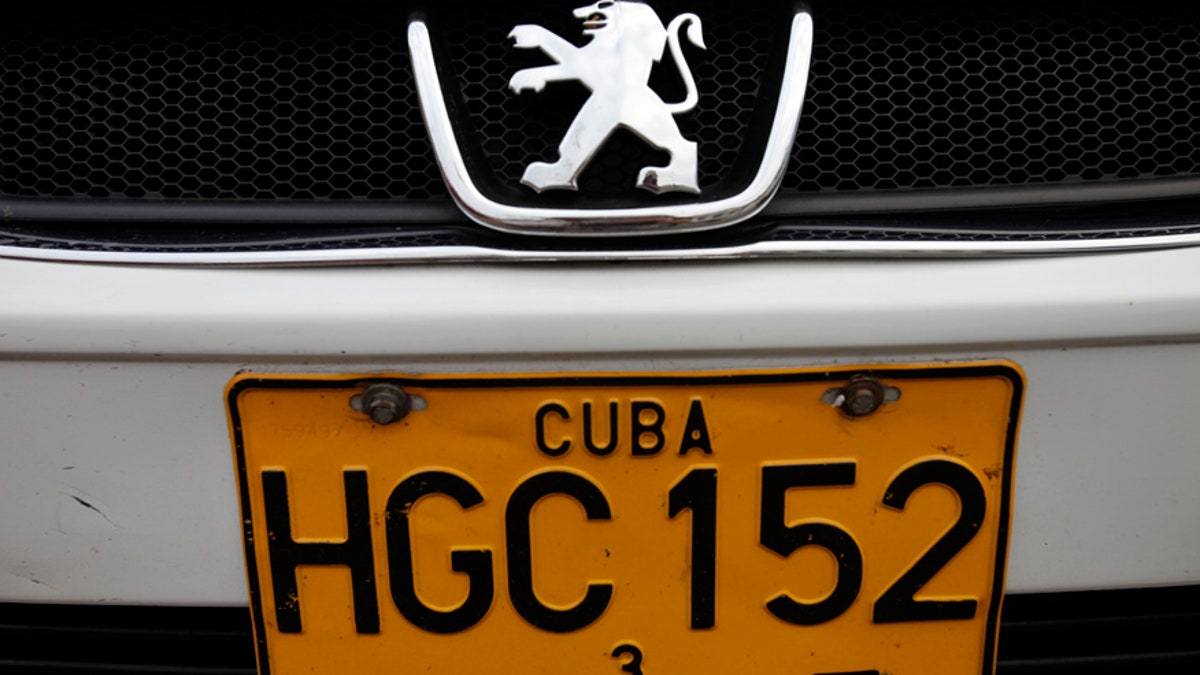 Just 50 automobiles and four motorcycles have been sold in Cuba in the nearly six months since a new law took effect that let islanders buy vehicles from state-run dealerships without a special permit for the first time in decades, authorities said Monday.
Sales totaled about $1.3 million, government news website Cubadebate reported, for an average of some $23,800 per vehicle.
Cubadebate quoted Iset Vazquez Brizuela, first vice president of state-owned vehicle distributor Cimex, as saying there are 11 licensed auto dealerships nationwide.
About 11 million people live in Cuba.
Many Cubans were delighted when the new rules were announced in December — and then left aghast by the sticker prices once they took effect the following month.
A new Peugeot family car that listed for $262,000 in Havana would cost $53,000 in the United Kingdom, for example, while a compact Kia Rio hatchback that starts at $13,600 in the United States was on offer for $42,000 in Cuba.
The licensed dealerships also sell used cars for significantly less, often former rentals with high odometer readings. These would appear to account for most or nearly all the sales reported by Cubadebate.
But even cheaply made Chinese sedans decommissioned from government fleets list as used cars for well above what they command elsewhere brand-new.
The prices were the subject of bitter and open complaint by many Cubans, most of whom earn about $20 a month working for the government.
The state still employs the great majority of the labor force despite President Raul Castro's economic reforms allowing some limited private-sector enterprise. Person-to-person sale of used cars is also now legal.
Before January, islanders who wanted to purchase a vehicle had to acquire a "letter" of permission. The privilege was granted to the likes of diplomats, technicians, doctors and others who served on foreign missions and returned with hard currency saved up overseas.
Cubadebate said authorities intend for 75 percent of income from automobile sales to be invested in public transportation.