Couple announces baby gender with epic pink burnout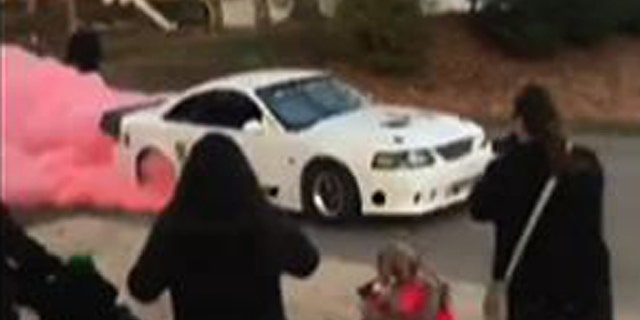 Handing out "It's a…" cigars has long been the traditional way to announce if you're having a boy or a girl, but an Indiana couple found something else to smoke instead.
They asked their pal Adam Lijewski if he could help out with the gender reveal of the baby they're expecting by doing a very special burnout with his modified Saleen Ford Mustang in front of friends and family.
Lijewski either used powder or fitted the car with a set of special tires that are popular among drag and drift racers and create pink, instead of white smoke when they spin.
The look on the soon to be big sister's face watching from the roadside is almost as good as the show.