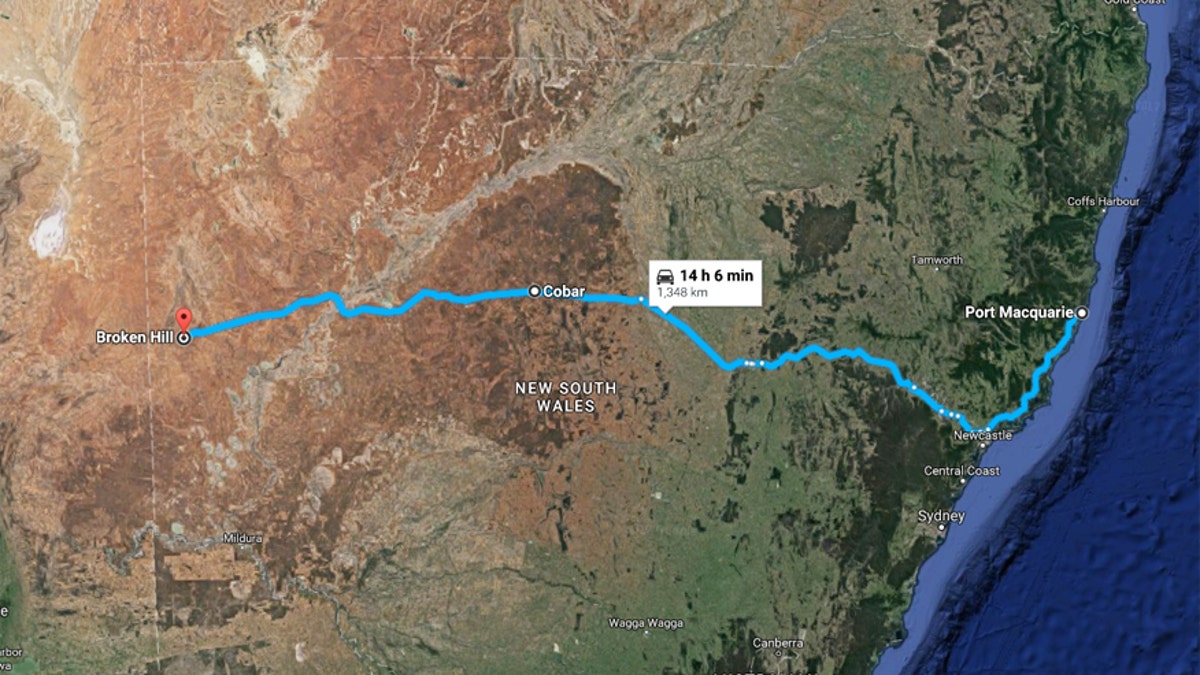 A 12-year-old Australian boy is safe after taking his family's car on a joyride that ended over 800 miles away from home.
The underage driver left his home in the coastal town of Port Macquarie at 11 am on April 21 and headed west across the state of New South Wales, Sky News reports.
According to authorities, he was first spotted about 500 miles away in the town of Cobar early the next morning when he filled the Hyundai SUV up at a gas station and left without paying the bill. The station manager said that he had no idea how young the six-foot-tall boy was, figuring he was closer to 20 years old.
FOLLOW FOX NEWS LIFESTYLE ON FACEBOOK FOR MORE AUTO NEWS
The unidentified child was finally picked up near the remote mining town of Broken Hill, when a highway patrol pulled over the vehicle because it's bumper was dragging on the road, apparently due to a collision he had along the way.
The New York Times reports that his ultimate goal was to drive all the way across Australia. Instead, he returned home with his parents to be interviewed by local detectives about the incident. It's expected that he'll be charged as a young offender for illegal use of a car, unlicensed driving and failing to pay for fuel.
That's on top of whatever punishment his parents come up with, of course.