Consumer Reports survey names Audi top brand despite emissions scandal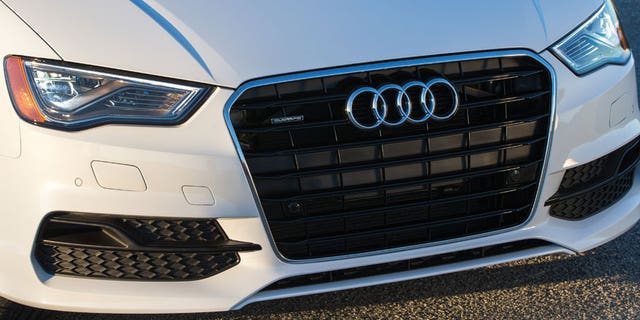 Sometimes cheaters manage to prosper.
Audi, which has seen its sales increase in recent months, even after several of its models were involved in parent company Volkswagen's ongoing diesel emissions scandal, has now been named the top automotive brand by Consumer reports.
The German luxury marque was followed by Subaru, Lexus, Porsche and BMW at the top of the list, while Fiat, Jeep, Mitsubishi, Land Rover and Chrysler filled out the bottom five.
Volkswagen AG — which owns the Audi, Porsche and Volkswagen brands — has admitted it installed software that allowed vehicles to cheat on emissions tests as far back as the 2009 model year. It has not yet submitted a fix that has been approved by regulators.
Consumer Reports' auto testing chief Jake Fisher says the rankings show who's making the best cars right now and don't evaluate companies' honesty, labor conditions or other practices. Audi's vehicles had the magazine's highest road test and predicted reliability scores, which are based on buyer feedback. Consumer Reports excluded 2016 Audi, Porsche and Volkswagen diesel models from the rankings because they aren't currently being sold in the U.S.
Fisher said Consumer Reports strongly believes Audi and Volkswagen should be held accountable for cheating.
Buick, at No. 7, was the only U.S. brand in the top ten. Mazda, Toyota, Kia and Honda rounded out the top of the list.
Alfa Romeo, Jaguar, Maserati, Ram, Smart, and Tesla weren't included in the brand rankings because they lacked sufficient data. Automakers must have at least two models on sale with enough testing and reliability data to be considered.
The Toyota Camry was the magazine's top midsize sedan for the fifth time in the 20-year-old rankings of individual vehicles. The Honda Fit was the top subcompact car and the Subaru Impreza was the top compact car. The Chevrolet Impala was the top large car.
The Subaru Forester was the magazine's top small SUV and the Kia Sorento was the best midsize SUV. The Lexus RX won for best luxury SUV. The best minivan was the Toyota Sienna.
The Ford F-150 was the top performer in the pickup truck category.
Consumer Reports buys test cars anonymously from dealers and performs 50 individual tests on them, including evaluations of braking, handling and fuel economy. Consumer Reports' rankings are closely watched by the auto industry, since the magazine is consistently listed as one of the top places car buyers go for advice.
The Associated Press contributed to this report