Consumer Reports finds Lexus trunks can trap people inside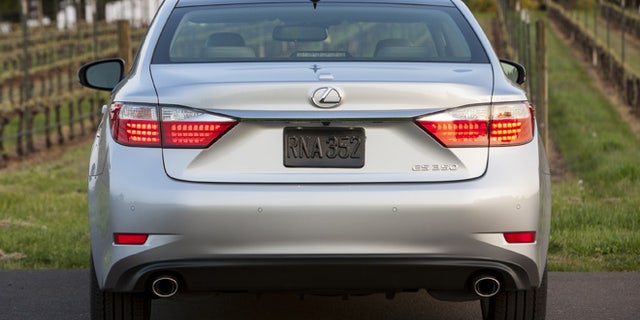 It was an accidental discovery that could end up saving lives.
While evaluating the 2013 Lexus ES 350, Consumer Reports director of testing, Jake Fisher, let his 4-year-old son get in the trunk to see if he could use the emergency release. Since 2002 all new cars in the United States have been required to have a glow in the dark release handle in case someone gets trapped inside.
But when the boy pulled the plastic handle it snapped and came off in his hand. His father, monitoring the impromptu test, quickly let his son out of the trunk.
Back at the test track, Consumer Reports' staff then took a look at a hybrid version of the ES they currently have in the fleet, as well as a Lexus GS 350, and found that while the handles worked fine if they pulled them toward the passenger side of the car, pulling them toward the driver's side would cause them to break off.
Consumer Reports then spot checked several cars from other manufacturers in its fleet and found that none of them exhibited a similar issue.
Fisher says Toyota -- Lexus' parent company -- has been informed of Consumer Reports' findings and is investigating the matter, while the National Highway Transportation Safety Administration is determining if further action is warranted.
Read: Toyota recalls 7.43 million vehicles worldwide