Classic BMW only owned by late racing legend John Surtees may sell for $3 million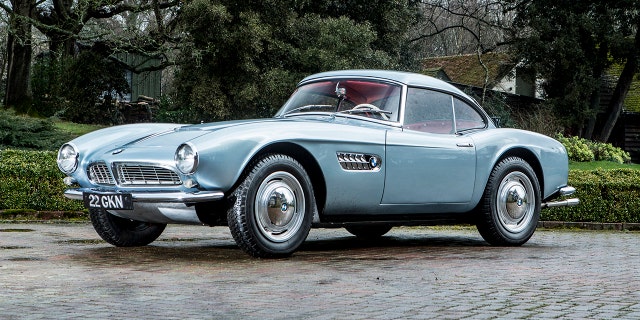 A classic BMW only owned by British motorsport icon John Surtees is set to sell for more than $2.8 MILLION at auction.
The late racer bought the BMW 507 Roadster new in 1957 after winning the 500 cc Motorcycle World Championship a year earlier.
Surtees had fallen in love with the stunning German sports car at the Hockenheim race track and decided he had to own one.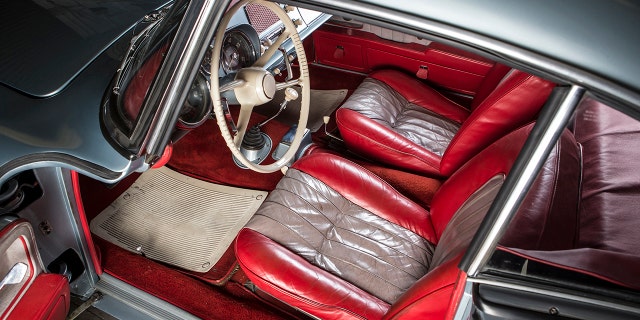 And he didn't have to pay full whack - with Count Agusta, the owner of the Surtees' racing team, paying half of the $4,000 price as a reward for his track heroics.
The blue sports car was one of the most elegant motors of its time and is one of the most valuable BMWs on the planet.
It is powered by 3.2-liter V8 engine which gives it a 0-60 mph time of less than ten seconds and a top speed of around 130 mph.
John Surtees still owned the BMW when he passed away in 2017 at the age of 83. He remains the only person to win the world championship on two and four wheels.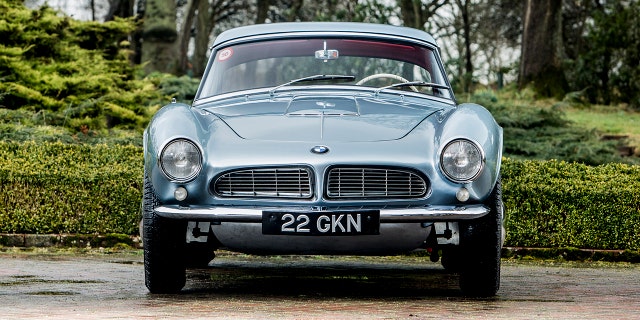 And he used this BMW extensively, often driving to Italy in the sporty motor.
Early on in his ownership he contacted BMW to comment that his car didn't feel quite as good as the one he had first tried, finding that it wasn't going up the hills as quickly as he would like yet was going down the other side far too fast.
BMW enhanced its power and torque, and invited him to carry out brake testing in Birmingham with Dunlop, who duly fitted his car with four-wheel disc brakes.
However, during the 1960s when he raced for Ferrari, Surtees wasn't allowed to drive the BMW, with company boss Enzo Ferrari insisting he drove one of his company's cars.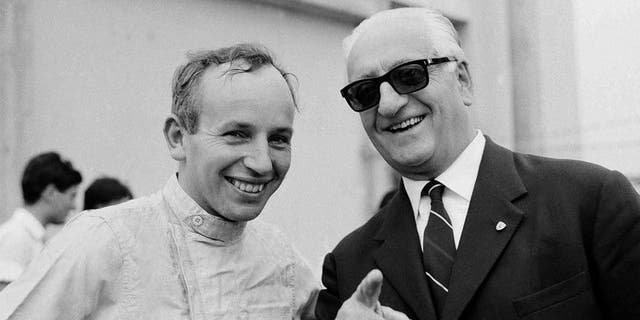 Bonhams has now announced it will be selling the BMW 507 Roadster from John Surtees' estate at the Goodwood Festival of Speed on July 13.
The auction house has given the 60-year-old German sports car an estimate of $2.8 - $3 million - making it one of the most valuable BMWs ever offered publicly.
Just 252 BMW 507s were built between 1956 and 1959, with Elvis Presley among famous owners.