China's Trumpchi car company ridiculed into possible name change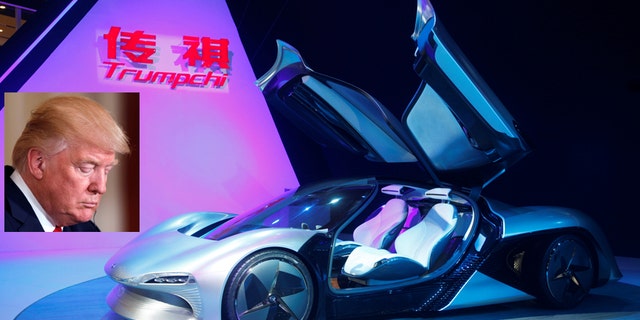 NEWYou can now listen to Fox News articles!
A Chinese car company hoping to do great things in America may have to change its presidential-sounding name.
GAC Motor was planning to start selling cars from its Trumpchi brand in the United States by 2019, but after noticing it had become something a joke at this year's Shanghai Auto Show, a new name may be in the offing.
"We saw people were laughing at this and took pictures looking only at this detail, and also put on Facebook or other websites," GAC Motor Design Director Zhang Fan told Reuters. "When we read all that feedback, we realized it might not be very positive promotion for the brand."
The name has no tie to President Trump's. It was launched in 2010 and is a variation of a Chinese name that means "legendary" and roughly translates to China's best.
"At first I'd never thought of it, why change the name? It's the president Americans selected, it's similar to the president's name, this has to be good right?" Zhang said. "But in the United States the level of opposition (to Trump) is high."