Chevy's New Car is Probably Not for You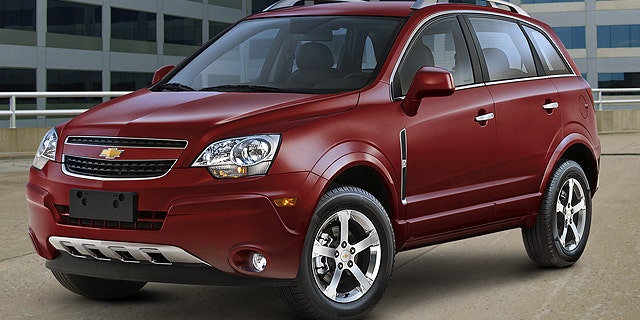 It seems like just yesterday that General Motors was making more cars than it could sell, forcing it to unload them to rental car companies at cut rate prices in order to keep them from filling up the parking lots outside of its many soon-to-be-closed factories.
Not anymore.
Sales of the 2011 Chevrolet Equinox crossover are so strong – nearly 13,000 were sold in February alone – that the factory where it's made literally can't build enough of them to keep up with demand. The solution? Bring in a pinch-hitter.
Chevrolet has announced that in the fourth quarter of 2011 it is adding the Captiva Sport to its lineup, a front- or all-wheel-drive crossover that's one notch smaller than the Equinox. Made in Mexico and sold in 50 markets around the world, the five-door will be available with the same 2.4-liter four-cylinder and 3.0-liter V6 engines found in the Equinox. Pricing has not been announced.
But how could Chevy reengineer a car to meet strict U.S. safety and emissions standards so quickly? Well, if you look not-to-closely enough you might notice that the Captiva Sport is very similar in appearance to Saturn Vue, which was discontinued along with that brand. That's because it's basically the same car.
Interested? Well, unless you own one of those aforementioned rental car companies, or are the purchasing officer for your company or local government you're out of luck. Chevy is only making the Captiva available for fleet sales, allowing it to keep raking in the more profitable retail sales with the Equinox.
Incidentally, this isn't the only car that Chevrolet offers that is restricted to fleet sales. The Caprice PPV is an Australian-made, full-size sedan that it is currently shopping around to police departments across the country, but will not be offering to retail customers.