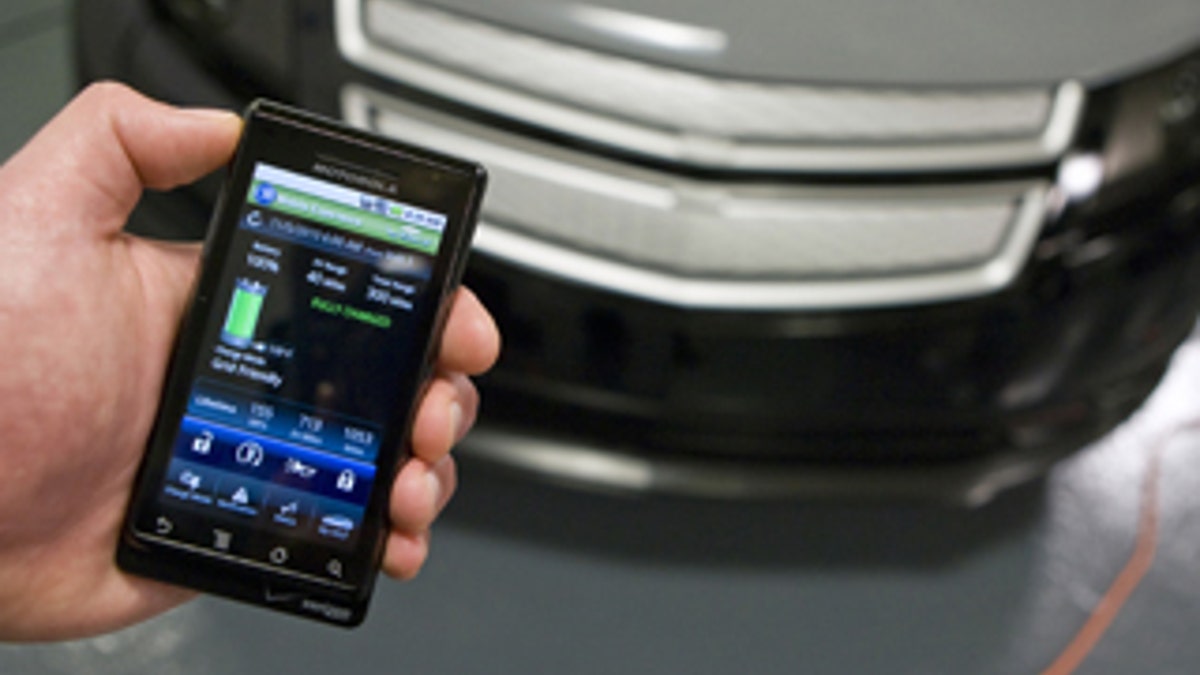 Chevrolet doesn't want owners of its upcoming Volt plug-in hybrid to just have a car to get them from A to B. For Chevrolet, owning a Volt is all about the experience of having one of the most advanced cars on the road, a feeling the automaker wants owners to be able to take away with them once the drive is over.
Click here for an interview with OnStar President Walt Dorfstatter
To that effect, Chevrolet and OnStar will be giving Volt owners 24-7 connection and remote control of vehicle functions via a new industry first wireless smartphone application.
Using smartphones like the Apple iPhone or Blackberry Storm, owners will be able to perform tasks from setting the charge time to unlocking the doors. Other features will include displaying the charge status of the batteries or the remaining driving range (electric and total), remotely starting the vehicle, and displaying mileage and odometer readings.
Traditional OnStar features such as door lock, unlock and remote horn and lights--which have typically been accessible only through a call into the OnStar call center--will now be available via the application.
The OnStar mobile application will be available for Volt owners at launch, which is expected shortly after production starts late in the year.
Demonstration applications for the Motorola Droid and Blackberry Storm are available at OnStarMobileDemo.com, while a demo for the Apple iPhone will be available on the iTunes store on January 6.