Chevrolet planning sporty diesel Cruze RS hatchback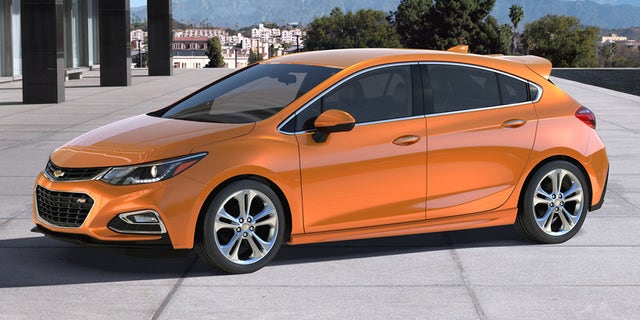 With Volkswagen on the sidelines, Chevrolet would like to be your source for compact diesels.
That's what General Motors North America president Alan Batey told Green Car Reports at an event rolling out the 2018 Chevrolet Cruze hatchback, which will be available with a 1.6-liter turbo-diesel engine when it goes on sale next year.
"People who drive diesels, love diesels. And so there is a customer base there that wants to drive this type of vehicle and have this type of performance. What we're doing is providing that option," Batey said.
The engine will first be offered in the Cruze sedan, with either a six-speed manual or 9-speeed automatic transmission when it goes on sale later this year. Its power and fuel economy ratings have not yet been revealed, but Automotive News estimates that it could deliver 50 mpg or more on the highway, which would make it the most fuel efficient non-electrified car available in the United States.
Better still, Batey confirmed to Motor Authority that the engine will be offered in the sporty RS version of the Cruze Hatchback.
"You take this look, and you take those performance parts, and you marry it with a diesel. This will be fun to drive," he said.
Along with the Cruze models, Chevrolet will be offering a diesel-powered version of the 2018 Equinox, a first for the mainstream small SUV segment.
Equinox sales are scheduled to begin in early 2017.