Chevrolet not making Trax in the United States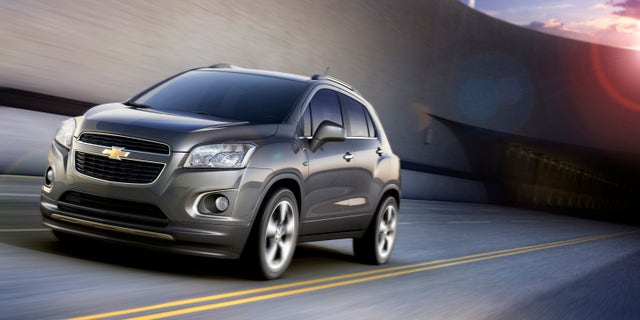 Like the looks of the Chevrolet Trax? You'll have to head north or south to get one.
GM's upcoming crossover will not be sold in the United States, but will make its way to showrooms in Canada and Mexico, along with over 138 other countries around the world.
Details are scarce, but the five-door compact is reportedly based on the same platform as the recently unveiled Buick Encore, which goes on sale in the U.S. in early 2013. Trax will make its official debut at the Paris Motor Show in September. It will likely be built alongside the Encore at a GM factory in South Korea.
GM cites the "strong position" of its Chevrolet Equinox on the sales charts as reason not to offer the Trax here. Chevy also sells the compact Mexican-made Captiva crossover in the U.S., but only to fleet buyers like rental car companies so it can focus the Equinox on retail sales. The Captiva is about 14 inches longer than the Trax and six shorter than the Equinox.
The Trax joins the all-new Trailblazer SUV and Orlando three-row compact crossover on the list of forbidden fruit from Chevrolet.
Which one (if any) do you want the most?