Charlie Sheen reportedly shot Super Bowl ad for Fiat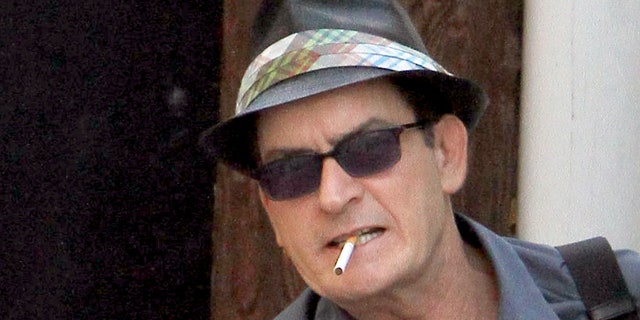 He could've stolen the spotlight from Eli, not to mention Clint, Vader and the Mayans.
Instead, a would-be blockbuster Super Bowl ad for Fiat staring Charlie Sheen was mysteriously benched in favor of an existing spot featuring Romanian supermodel Catrinel Menghia, according to Automotive News.
Read: Did J-Lo fake it for Fiat?
The commercial was reportedly shown to a group of Chrysler dealers attending a national convention in Las Vegas the week of the big game. In it, the former "Two and a Half Men" star races a Fiat 500 through a large mansion filled with beautiful Hollywood types, gets out to reveal an ankle monitor he is wearing and tells viewers that house arrest isn't so bad.
Interestingly, while Sheen has had a few public brushes with the law in real life, none of them have led to him being sentenced to house arrest.
But does the ad even exist?
Automotive News says that Chrysler had no comment on the matter. When FoxNews.com reached out to Sheen's representatives for comment we received a similar response…from Chrysler, who had been contacted by the Doner Advertising, the agency that is behind its latest advertising campaigns.
There are three dots there, connect them as you see fit
Click here for more from FoxNews.com Autos