Car crushed by falling boulder in shocking video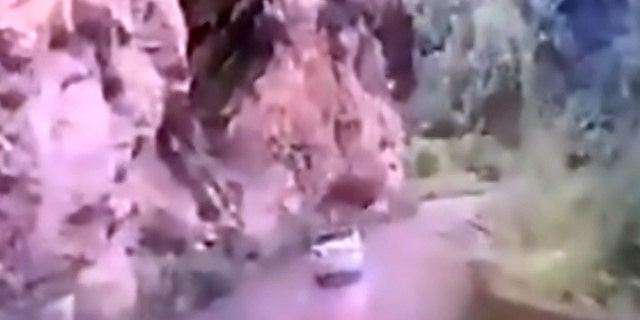 NEWYou can now listen to Fox News articles!
Have you ever made a joke about a "Beware of Falling Rock" sign you drove by? Prepare to be scared straight.
Dashcam footage captured the moment a car in Sichuan, China, was hit by a giant boulder that was loosened from a cliff by heavy rains.
The video shot from a vehicle following a Volkswagen sedan shows the rock crushing the car's roof from front to back as it drives along a mountain road at the edge of a cliff with four passengers inside.
According to Asia Wire, everyone managed to get out of the car and they were all taken to the hospital by emergency responders, where they were treated for non-life threatening injuries.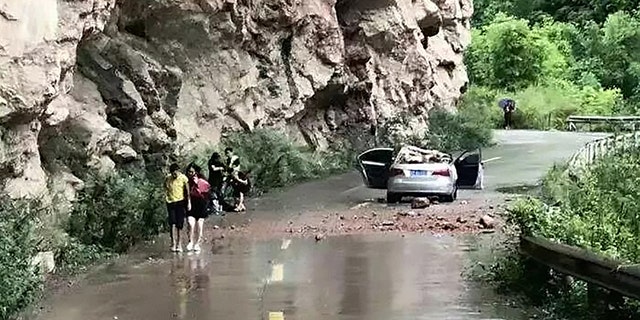 The boulder didn't fare as well, as it shattered into tiny pieces as it fully compressed the VW's suspension and smashed its front and rear windows.
The wet weather has continued in the area, which is in the middle of its rainy season, since the July 11 incident.
CLICK HERE FOR MORE FROM FOX NEWS AUTOS!