California woman confronts dealership employee for taking her limited edition car on joyride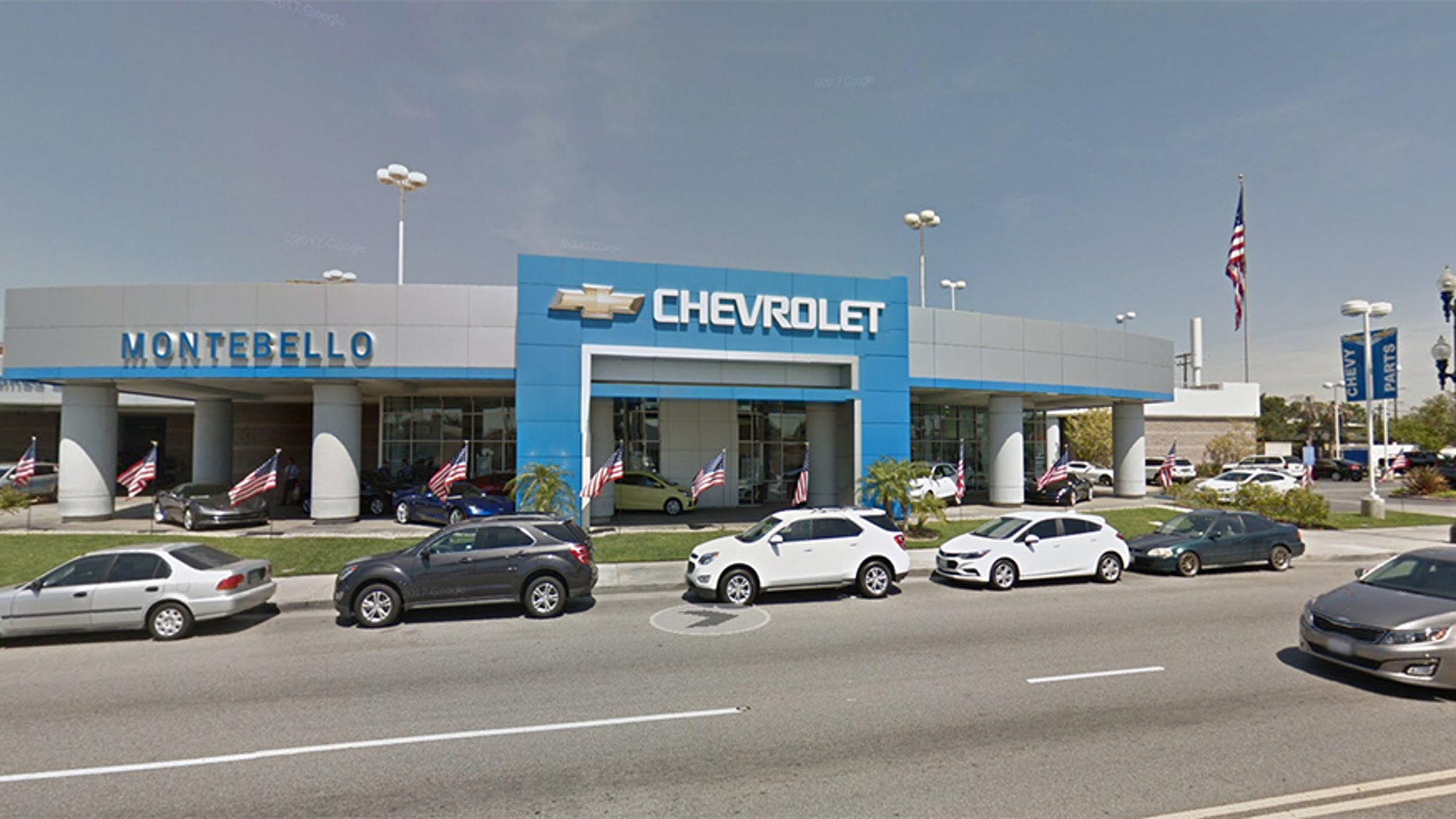 A California woman confronted a dealership employee on Friday after she and her husband spotted him taking her limited edition Chevy Camaro on a joyride for fast food.
The confrontation was caught on a video that has gone viral.
Mari Agredano-Quirino said on Facebook that she and her husband took their Indy 500 Chevy Camaro Pace Car to a dealership in Montebello, California on Friday for a simple oil change and air conditioner repair.
They went to get some lunch and while waiting for a signal, they saw their car speeding passed them.
"My husband said, 'Babe, I think that was our car.' So we followed it. He was going so fast we couldn't even catch up," Agredano-Quirino wrote. "Finally, a few blocks down, we see him pulling into the (drive-thru) of a burger place."
She said when they approached the eatery, they confirmed it was, in fact, their car. She pulled out her cellphone and confronted the driver.
"Why are you test driving my car? You are getting food at Tommys," Agredano-Quirino is heard saying in the viral video. "Why are you driving my car to get food?"
The employee tries to leave, putting the car in reverse and leaving his food behind.
"If you hit my tire you're going to change my rims on my tire. Why are you doing this? [I'm nervous] Why are you nervous, you're not supposed to be getting food," Agredano-Quirino said in the video.
Agredano-Quirino and her husband drove back to the dealership and asked to speak to the supervisor.
"As we explained the situation all he could do was apologize. He then went to go call the general manager. This guy comes into the office smirking and giggling as if it were a joke," she wrote on Facebook. "I told him it wasn't f---ing funny. That it was a serious situation."
She told Fox 11: "He was saying it's not allowed, but it does happen. Nobody wanted to take responsibility."
The general manager refunded her for the repairs, but Agredano-Quirino said she would not return to the dealership again.
"It happens in a lot of places not just California," she told Fox 11, adding that this wasn't the first time it had happened to her. "You just can't prove that it happens. But video proves that it happens."
The dealership's owner, Chris Peague, told Fox 11 that the incident was "something we absolutely do not condone."
"It's completely against our company policy," he said, adding that the employee was on probation and would likely get fired.