California woman allegedly steals ambulance, leads police on high-speed chase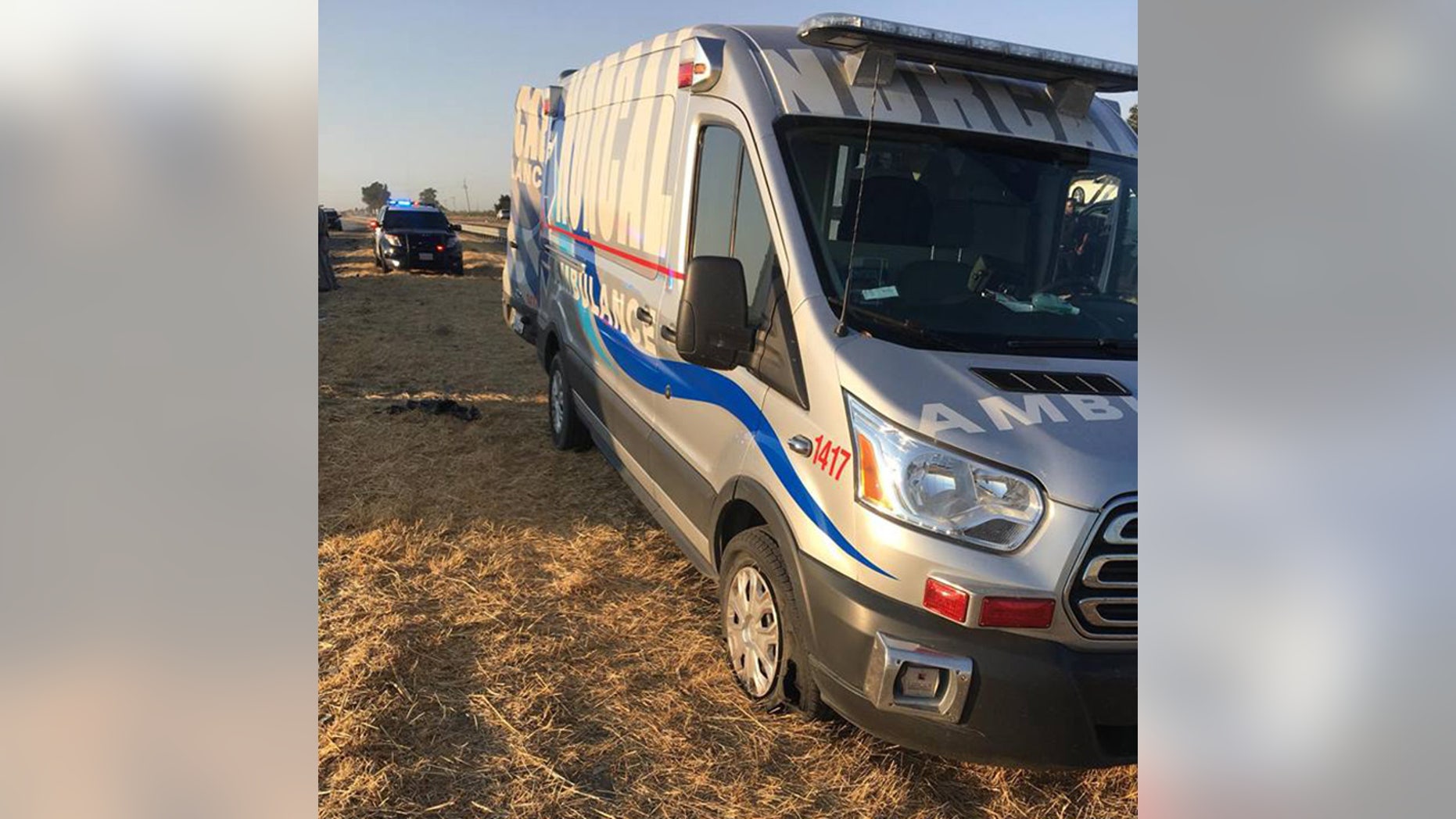 A woman is behind bars after she allegedly stole an ambulance and led police on a high-speed chase around Stockton, Calif., on Monday evening.
After St. Joseph's Hospital reported the vehicle stolen, Stockton police spotted it about three miles away and tried to pull it over, but the driver fled.
Officials said Natasha Scott, 34, then drove to I-5 and headed north out of town at speeds in excess of 90 mph.
After travelling about 10 miles, Scott made a U-turn onto the southbound side of the highway, where police intercepted the vehicle and used a spike strip to blow out its tires. She then pulled onto the median and was arrested without incident.
Police have not suggested a possible motive for the theft.
The French Camp, Calif., resident is facing seven charges stemming from the incident, including possession of a stolen vehicle and driving on a suspended license, and also has outstanding warrants for battery and possession of a controlled substance. She is being held in San Juaquin County Jail with bail set at $150,750 ahead of a court hearing on Wednesday afternoon.