Cadillac gets down to business with professional vehicles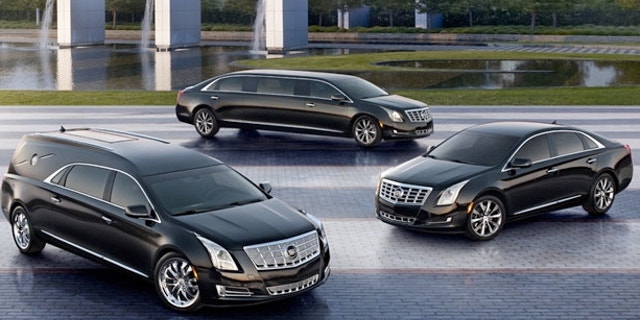 And you thought Cadillacs were just for retirees.
The luxury automaker has revealed a lineup of custom models that have you covered for every occasion, from trips to the prom and the great beyond, Autoblog reports. Based on the all-new XTS sedan, the trio is comprised of a livery service vehicle, limousine and funeral coach.
The gussied-up taxi version is offered direct from the factory and comes loaded with upscale features in order to act as a proper ambassador for the brand for executives making their way to and from the airport, and who otherwise might not give a Caddy the time of day, let alone a second glance.
Those exposed to the funeral coaches might be easier to impress, but will get the same level of attention from the automaker, even though they will be built by authorized aftermarket companies.
The same goes for the limousines, for which Cadillac will determine the amount of stretch officially supported. So, if you were hoping for a 50-footer with a hot tub, you may have to live without a warranty.
The long, sleek Caddy's will compete against the recently introduced Lincoln MKT-based Town Car, the bulbous, but roomy crossover that replaced the long-serving Town Car after it ended production last year.