Busted: 2018 Jeep Wrangler spotted on the side of the road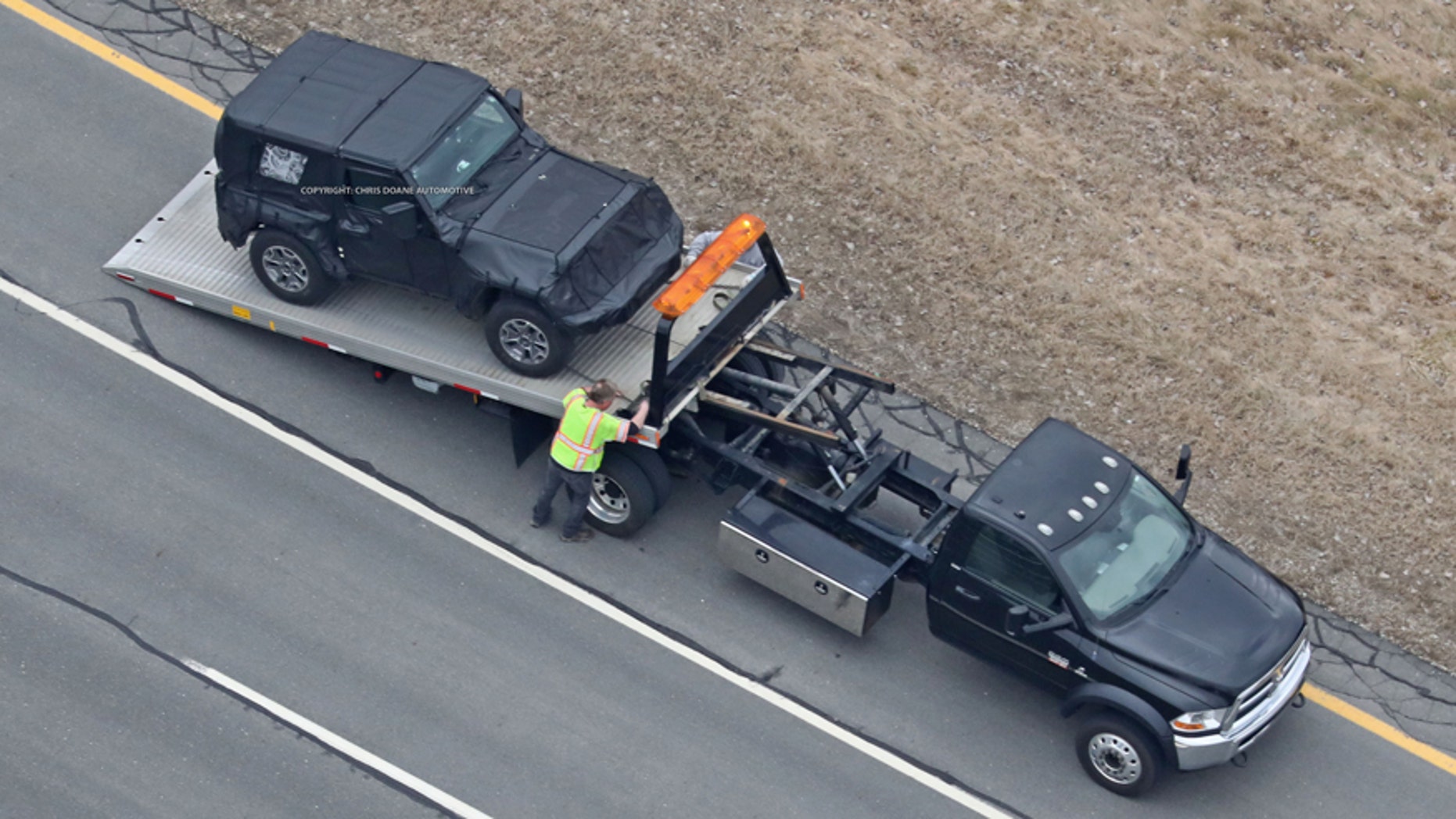 This probably isn't how Jeep wanted us to see the new version of its most iconic model, but we'll take what we can get.
A camouflaged prototype of the all-new 2018 Wrangler was spotted being loaded onto the back of a flatbed, apparently after it suffered a mechanical failure while being evaluated on public roads.
Although the setting was unfortunate, it did give our test car hunter the opportunity to snap some of the best photos to date of the two-door version of the Wrangler, which isn't scheduled to be officially and fully revealed until later this year.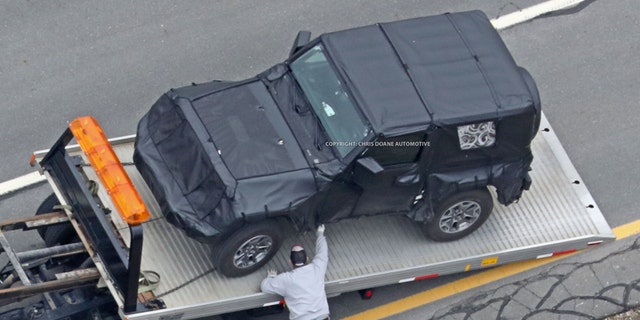 Riding on Rubicon-style wheels, the design of the SUV doesn't stray far from the Wrangler's iconic look, but it does sport a prominent front bumper, and its windshield is raked back a little further for improved aerodynamics. A previously leaked image of what's purported to be the Wrangler's grille follows this retro-sleek motif.
FOLLOW FOX NEWS LIFE ON FACEBOOK FOR MORE AUTO NEWS
What appear to be rests for a fold-down windscreen sticking through the wrap covering the hood indicate that this old-school feature will carry over to the new Wrangler, something that hasn't yet been confirmed. What has is that it will retain body-on-frame construction.
An engine lineup that includes a four-cylinder turbo, a V6 and a diesel is expected to be offered, and there's also a hybrid model in the works that isn't just aimed at efficiency, but also off-road control, with the Wrangler's electrified drivetrain being optimized to enhance its capability in the rough stuff.
Jeep will follow up the launch of the two-door Wrangler and four-door Wrangler Unlimited with a Wrangler-based pickup in 2019.
NEW JEEP WAGONEER AND WRANGLER PICKUP CONFIRMED: