Burt Reynold's Pontiac Turbo Trans Am sold for big bucks
The "Bandit" bonus was in effect at the Barrett-Jackson auction in Palm Beach this past weekend when one of Burt Reynold's own Pontiacs sold for twice what similar cars are worth.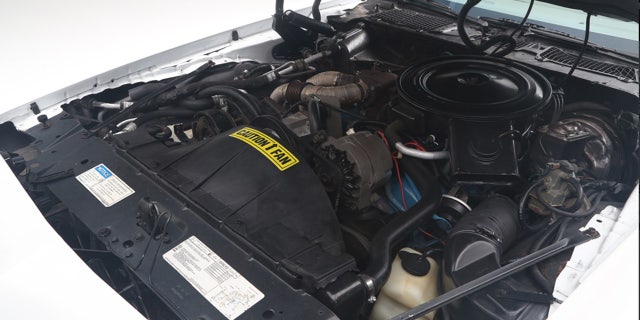 The white 1980 Turbo Trans Am Indy 500 Pace Car is one of 5,700 that were made and was from Reynold's personal collection. It's additionally significant for being powered by the brand's first turbocharged engine, a 301 cubic inch V8 good for 210 hp and 345 lb-ft of torque, which was impressive in the malaise era.
THE MOVIE CARS OF BURT REYNOLDS
Mechanically identical to the black and gold car the Hollywood legend drove in "Smokey and the Bandit 2," which today is on display at The Country Music Hall of Fame in Nashville, the pace car replica had just 1,600 miles on the odometer as it crossed the auction block.
According to the Hagerty Price Guide, one of these in perfect condition should be worth around $53,000, but this one went for an impressive $110,000, no doubt thanks to its celebrity connection.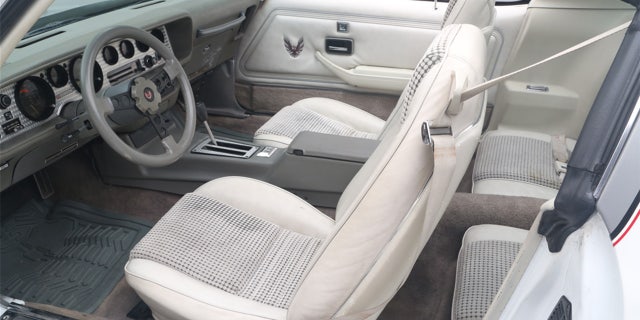 But even at that price it's far from the most expensive classic car connected to the star. Two years ago, a 1977 Trans Am that was used to promote the original "Smokey and the Bandit" was sold for $550,000 at the Barrett-Jackson auction in Scottsdale, Ariz., and it wasn't even one of the cars featured in the film.