Burt Reynolds' 1977 Bandit Trans Am to sell at Carlisle Auctions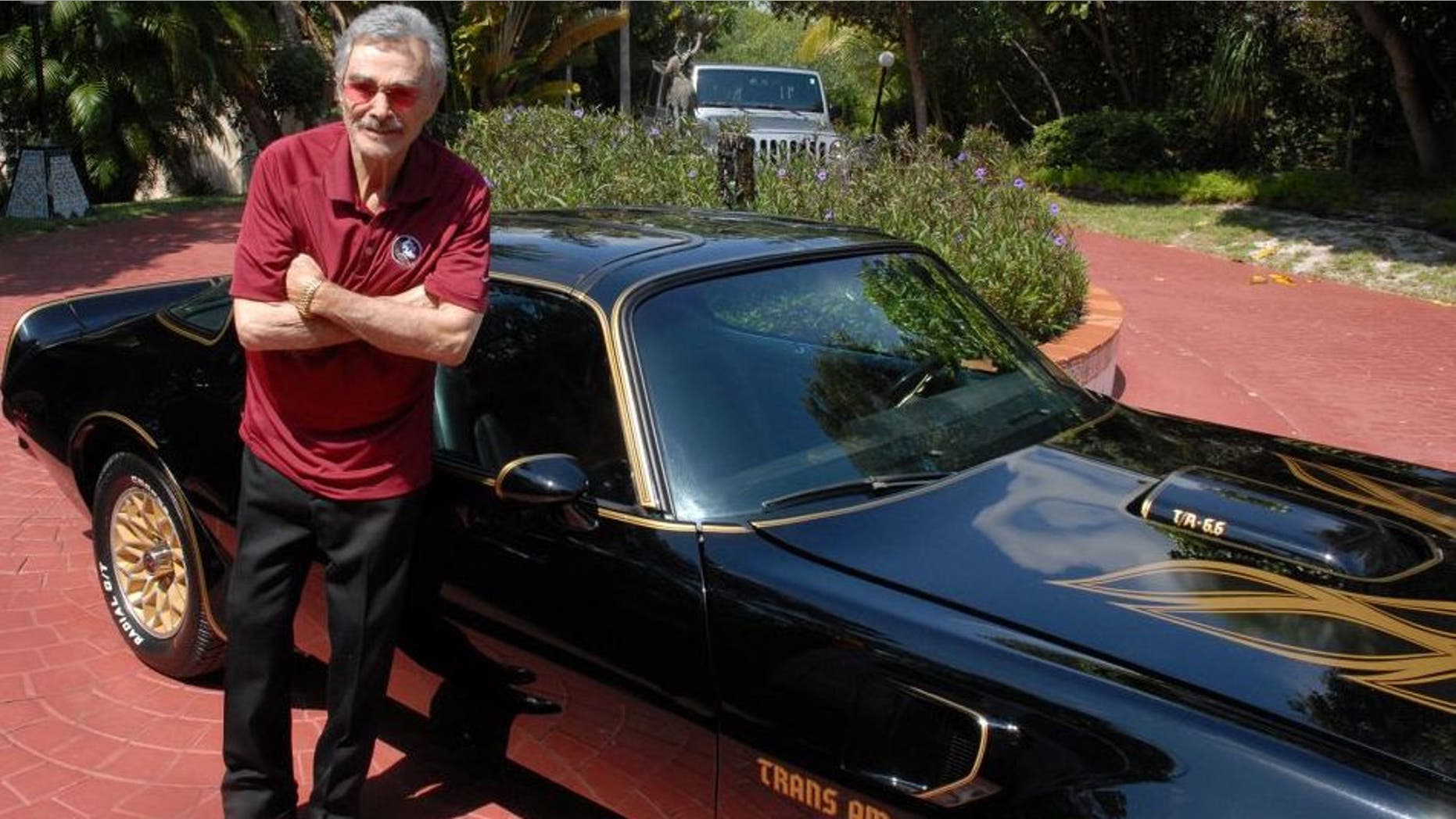 Restored 1977 Pontiac Trans Am owned by none other than the Bandit himself, Burt Reynolds, will cross the block on Friday, April 24 at the Carlisle Auctions in Carlisle, Pennsylvania.
The Spring Carlisle Auction will be held from April 23-24 this year at the Carlisle Expo Center, and will see over 350 consignments moved during the event.
Reynolds purchased this Trans Am last year, which was restored by Trans Am restoration expert Harold Murphy of Murphy Auto Body and Restoration in West Palm Beach, Florida
Carlisle Auctions began working with Harold Murphy when it held its first event in Florida, leading to a relationship that convinced Murphy and Reynolds to consign with Carlisle.
This Trans Am has also been autographed by Reynolds on the dashboard and hood, and will be the last of Reynolds' collection to be auctioned off as the "Smokey and the Bandit" star transitions to a new chapter in his life. The winning bidder will also receive the Florida DMV title that proves Reynolds owned the car, as well as an autographed hat and jacket worn by Reynolds during a photo shoot for the car.
But just how much could it be worth? Trans Am expert Rick Deiters of www.TransAmFlorida.com gives his thoughts:
"The 1977 Trans Am Special Edition, AKA the Bandit car is possibly one of the most iconic cars of all time.
"In the last 10 years, these cars have gained incredible attention, proving that iconic cars are desirable and collectible … as such, a huge amount of fans of the car and the movie are out there looking for this important piece of Americana. To find an authentic black on black 1977 TA Special Edition proves to be a mission because only a limited amount of them were produced. In 2014 alone, ones in museum quality condition sold for over $100,000 and in December of 2014, another '77 Trans Am from Reynolds' collection sold for $450,000 … and in my opinion, that car wasn't in as good a condition as some of the others I've seen.
"That speaks volumes to the demand for not only the car, but for ones owned by Reynolds. In my opinion, this last car from his collection is a really good and a correct one. I personally know the car as it was sold by my company to Mr. Murphy to do the project for Mr. Reynolds and I know the group who restored it. They do good work. The car is identical to the car driven in the movie; it's a correct Special Edition Y82 model with Hurst T-Tops, black deluxe interior and a 6.6-liter engine. Hopefully bidders should do so with complete confidence and I believe this car will do quite well, making its future owner very proud."