BMW's $1,700 steering wheel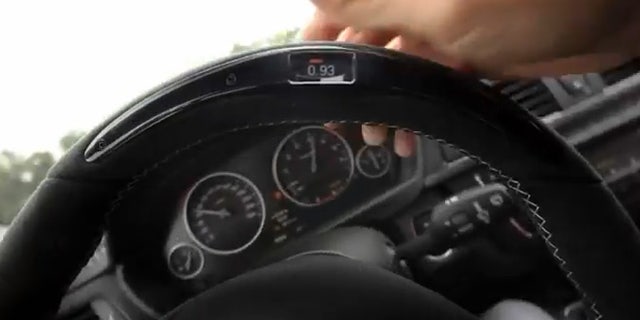 Here's just the thing for that boy racer on your Christmas shopping list: a $1,700 steering wheel with lights and a data readout window mounted into the rim.
BMW AG is offering the wheel—which works only on certain of the company's 1, 3 and M Series cars built since 2006—on its U.S. Web site.
The wheel has two rows of adjustable red and green LEDs that light up in progression to signal the driver when to upshift during spirited driving or to maximize fuel efficiency.
A center display can be adjusted to show water and oil temperature, average speed and average fuel economy, a stop watch and the car's cornering and acceleration/braking forces.
When switched to race mode, the wheel can measure and display lap times or quarter-mile drag race times and final trap speed. To display lap times, however, you'll need to spent another $539 for an infrared transmitter and receiver set.