Best summer deals on cars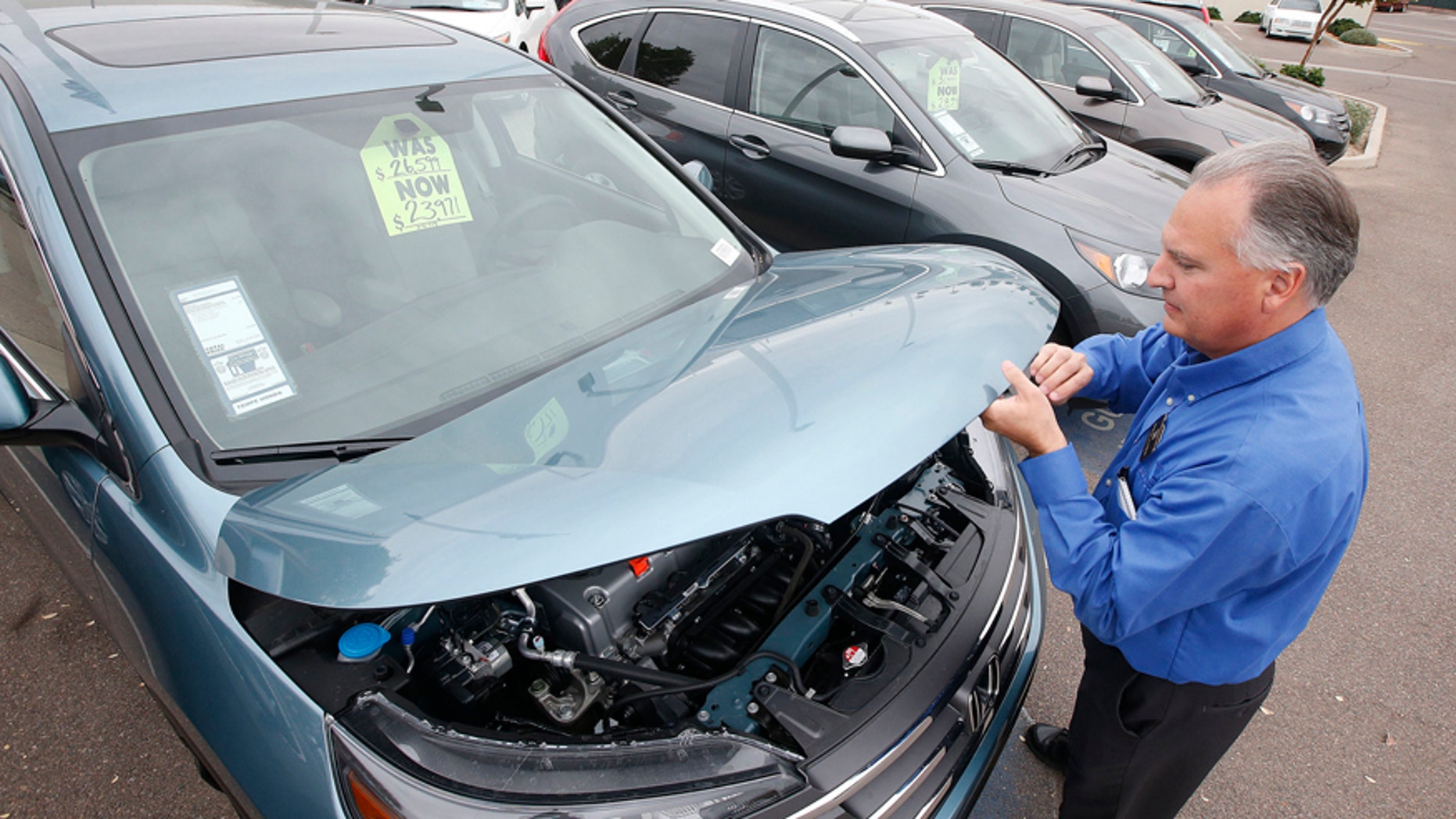 A car dealership is the last place most folks want to be on a summer day. But with the 2016 models on the way, dealers are offering big discounts on their remaining 2015 stock—especially for vehicles receiving major changes for the upcoming model year. Here are some tips and tricks to make sure you get the best deal when the industrial-strength air conditioning lures you into a showroom:
The price of unpopularity
Automakers usually pay a car dealer's inventory "floor planning" costs for 60 days. But after that, the holding costs come out of a dealer's pocket. That gives the dealer extra reason to sell that moldy oldie sitting on the lot. Those unpopular units often have colored stickers identifying them as such to the sales staff. Ask whether any car on the lot is aged stock. Chrysler, GM, and Hyundai have given additional incentives to move old inventory.
Stair-step stock
More From Consumer Reports
One way some automakers spur their dealers to sell more units is with "stair-step" incen- tives. Dealers get extra bonuses from the factory if they exceed their typical volumes, and those incentives skyrocket with each new benchmark hit. The problem: If the dealer falls short by one unit, he doesn't get the big payday. As the deadline draws near, dealers get desperate to hit the mark. Ask the salesman whether there are any stair-step incentives in place and see what happens.
It only looks new
You may be seduced by a discounted 2015 model, but remember that it's "new" only in that it has zero miles on the clock. Some vehicles are much older in terms of their engineering and design. Long-in-the-tooth models often are hard to sell, especially if a carmaker has begun publicizing a new 2016 edition.
If you don't need the latest sheet metal, the old models usually carry big financing and lease incentives on their way out the door.
This summer, that aged lineup with big incentives includes the BMW 7 Series, Chevrolet Malibu and Volt, Ford Edge and Explorer, Hyundai Elantra, Kia Optima and Sportage, and Lexus RX. (Of those, we don't recommend the BMW and the Fords.)
Some caveats: Because those models are of an old design, they may not have the lat- est safety features and body construction technology. Plus, your car will suffer a big depreciation hit once the new model arrives.
Do your homework
Automakers list sales incentives on their website. Yes, it's annoying when the site asks for your ZIP code, but it does the work of finding localized incentives for you.
Also, college graduate or military discounts aren't as exclusionary as they sound. They often apply to family members as well. To reap the benefits, you must live in the same household as the graduate or the active or recently discharged veteran.
Buy local
See a good deal at a dealership the next town over? Though a dealer may come down on price to steal a sale away from his rival, it could be a shortsighted play for you. When a dealer offers free replacement tires or oil changes, it almost always requires going to that dealer for all future maintenance. Traveling that extra distance for a freebie won't seem as much of a bargain later.
How to haggle
When negotiating, use e-mail so that you can take your time in analyzing the offer. You also will have the offer in writing. Contact multiple dealers for the best price, and don't disclose your knowledge of additional discounts until after you've negotiated a price.
Check the best new car deals. Plus, see the latest pricing and incentives on all new cars on their model pages.

If you're in the market for a Ford or Lincoln vehicle, you may want to wait. The erratic, distracting MyFord Touch infotainment system will be replaced with Sync 3—which looks promising. It will arrive first in the Ford Escape and Lincoln MKC by the end of summer; the rest of the lineup will roll out Sync 3 during the 2016 model year.
Copyright © 2005-2015 Consumers Union of U.S., Inc. No reproduction, in whole or in part, without written permission. Consumer Reports has no relationship with any advertisers on this site.