Bentley's new SUV for fishing enthusiasts is seriously fly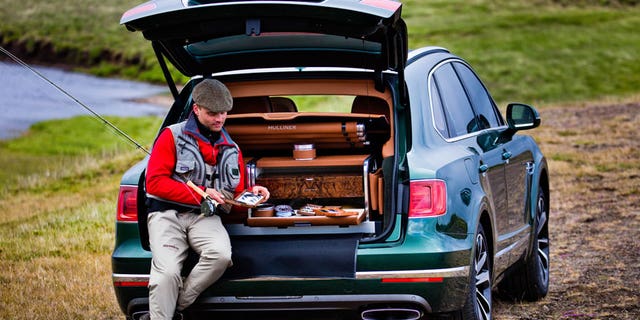 NEWYou can now listen to Fox News articles!
If you thought there was something fishy about a quarter-million dollar SUV, you were right.
Bentley has introduced a version of its 600 horsepower, 12-cylinder Bentayga that's been specially outfitted for fly fishing.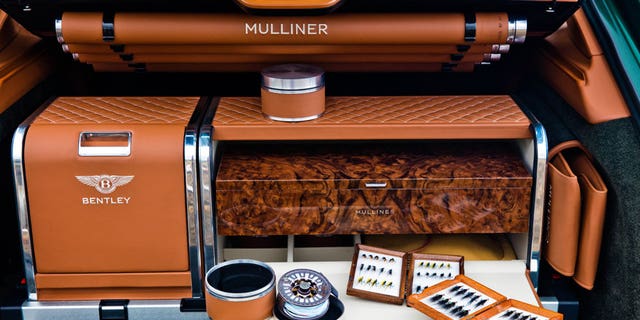 The ultra-luxury off-roader comes with a removable leather, wood and aluminum-trimmed storage kit in the trunk that includes four tubes to carry rods in, drawers for flies and equipment, two landing nets, a refreshment kit filled with fine china and metal flasks, a food storage compartment and a waterproof case for your waders. There's even a dehumidifier to help keep the odor in the cabin at an acceptable level, but, oddly, nowhere specifically mentioned to store the catch of the day.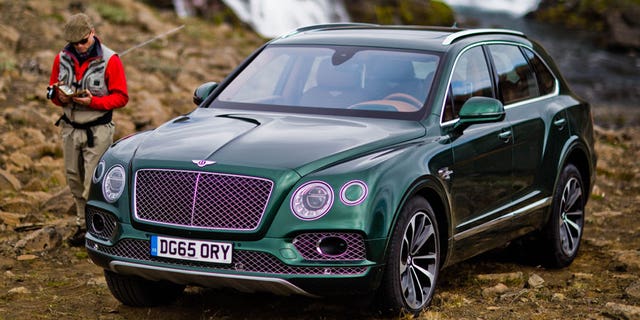 The build was created by Bentley's Mulliner in-house custom shop and adds roughly $100,000 to the Bentayga's $231,825 price.
That's no fish story.
----------
The $350,000 classic SUV