Ben Affleck's Batmobile teased in tweet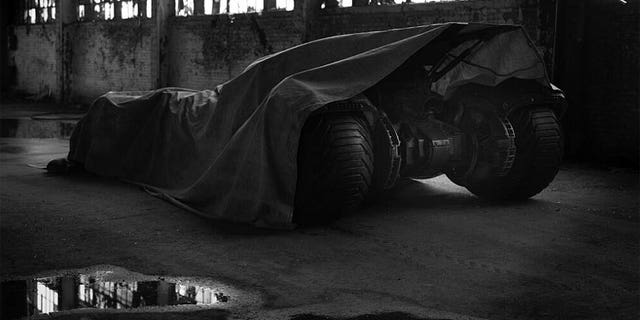 Batfleck, your car is ready, but the rest of us will have to wait a little longer to see it.
Batman vs. Superman director Zach Snyder tweeted a teaser image of the new Batmobile designed for the upcoming film, but like Ben Affleck's character it's partially draped in a cape.
The parts that are exposed have the same military grade look of recent Batmobiles, but the overall shape looks more like a DeltaWing race car than the high speed tank known as "The Tumbler" used in the Christian Bale-era films.
The tweet suggests there could be more to come on Tuesday.
Could be time to pull the tarp...Tomorrow? http://t.co/Nmm0QqWYYH pic.twitter.com/E6iKluZNDj
Filming for the movie is expected to start in Detroit in the coming weeks, and it's scheduled to hit theaters on May 6, 2016.