Bee sting causes supercar crash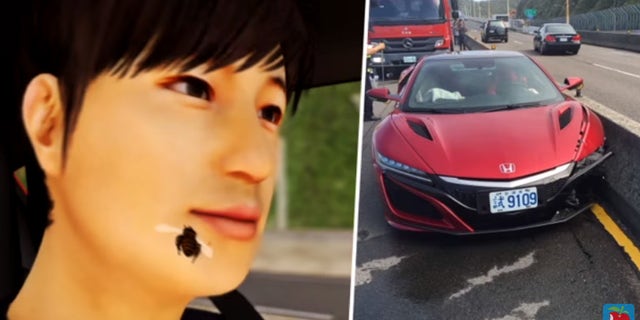 NEWYou can now listen to Fox News articles!
Talk about a killer bee.
An automotive journalist crashed a Honda NSX supercar into a highway divider in Taiwan on Monday after a bee flew into the window and stung him, according to local reports.
No one was injured in the accident, but images of the $190,000 high performance hybrid, which is sold as the Acura NSX in the United States, show that it suffered damage to its left front corner and had its airbags deployed.
There's no video of the incident as it occurred, but Apple Daily created a quickie animated reenactment of the incident, as tabloids in Taiwan often do.
According to the report, the car is one of just nine that will be imported into Taiwan this year. When contacted by Apple Daily, the journalist, identified as Hu, refused to comment on the crash.
----------
2017 Acura NSX Test Drive: