BBC in battle to sign Matt LeBlanc to second season of Top Gear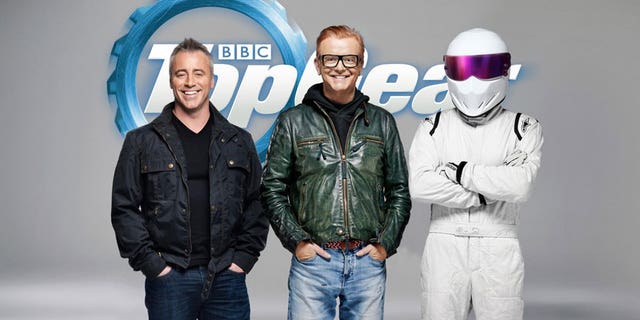 BBC chiefs are to offer new Top Gear host Matt LeBlanc a fortune to sign up for a second series.
The Friends star, 48, was one of the few positives from Sunday's first show.
Viewer surveys revealed he was seen as knowledgeable and likeable. But co-host Chris Evans, 50, was described as shouty and annoying. Now BBC bosses are trying to coax Matt to stay.
More Top Gear news:
"Top Gear" host Matt LeBlanc admits he uses stunt drivers
Gordon Ramsay confirms LaFerrari Spider on "Top Gear"
A source said: "Matt came across really well, he can drive and certainly knows his motors.
"Matt is crucial to the success going forward. Chris is not known across the world."
The star is in demand and has been guaranteed a 13-episode run in US comedy I'm Not Your Friend, which he will help produce.
The new Top Gear only pulled in an average of 4.3million viewers, well below target.
It was also slammed in the US with one fan tweeting: "@MattLeBlanc and @chrisevans need to swap places on #TopGear with the presenting. Matt is definitely the better presenter!"
A BBC spokesman said it would not comment on contracts.