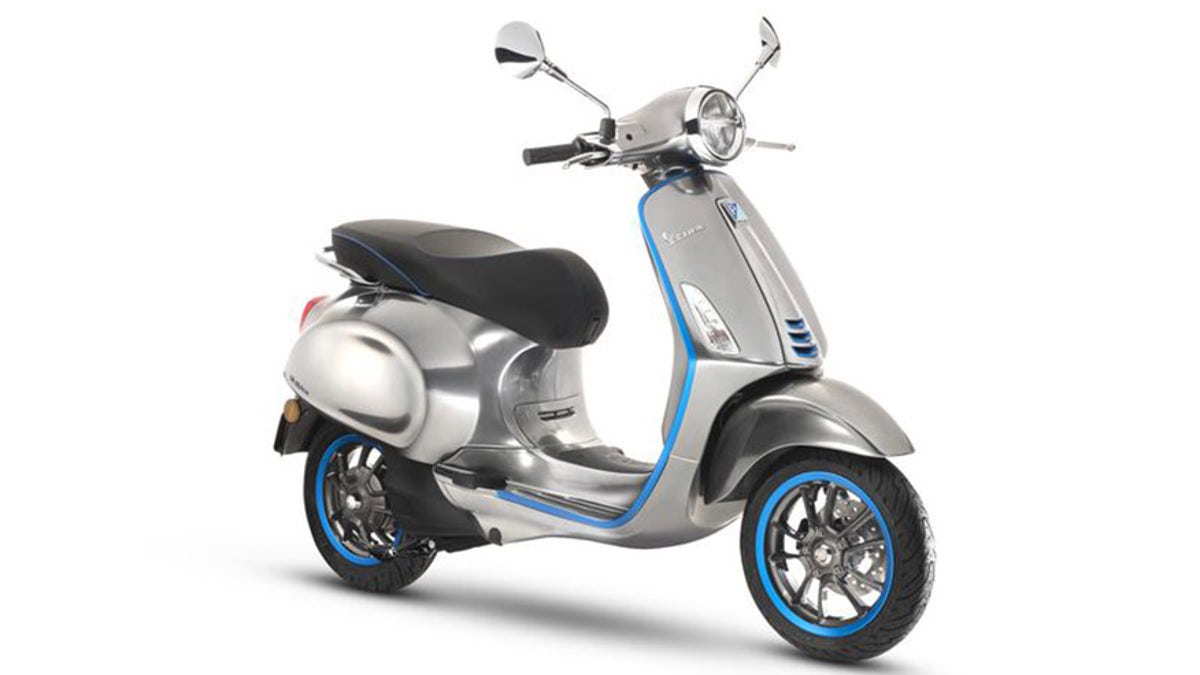 Vespa is looking to fight pollution – both air and sound – with a new electric scooter set to go on sale in 2018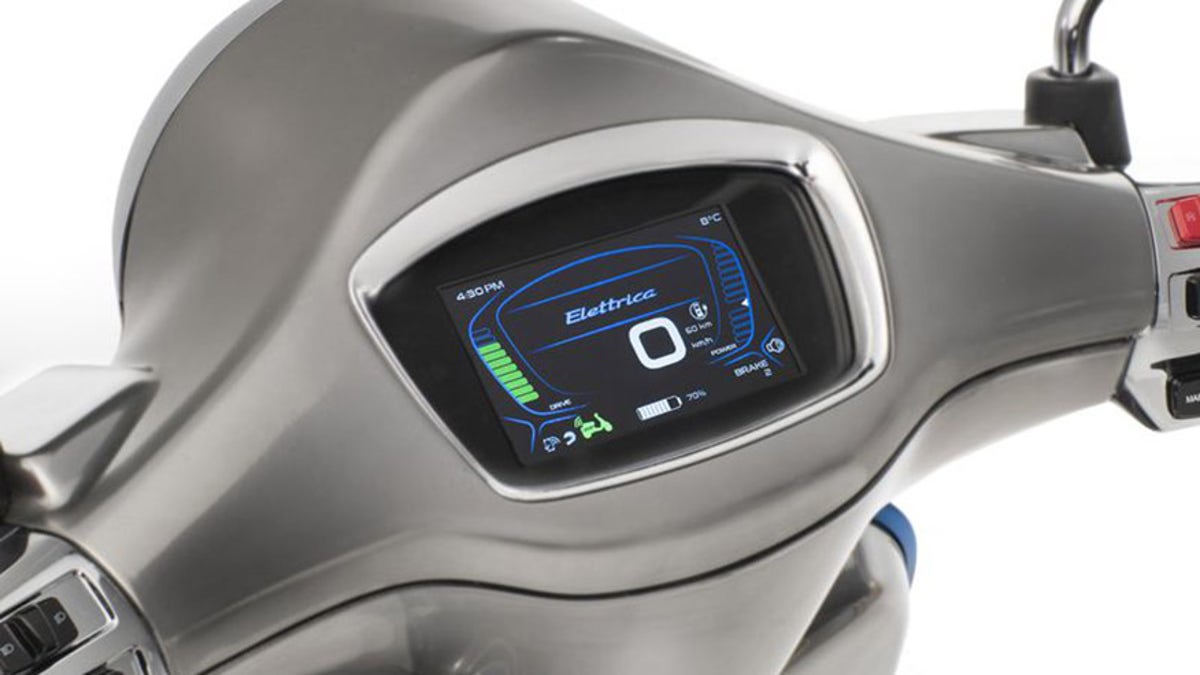 The Elettrica is the iconic company's first battery-powered motorbike. Comparable to one of its 50cc models in performance, the torquey, 5 hp scooter has a range of 62 miles and a battery that can be fully charged in four hours off of a typical wall socket.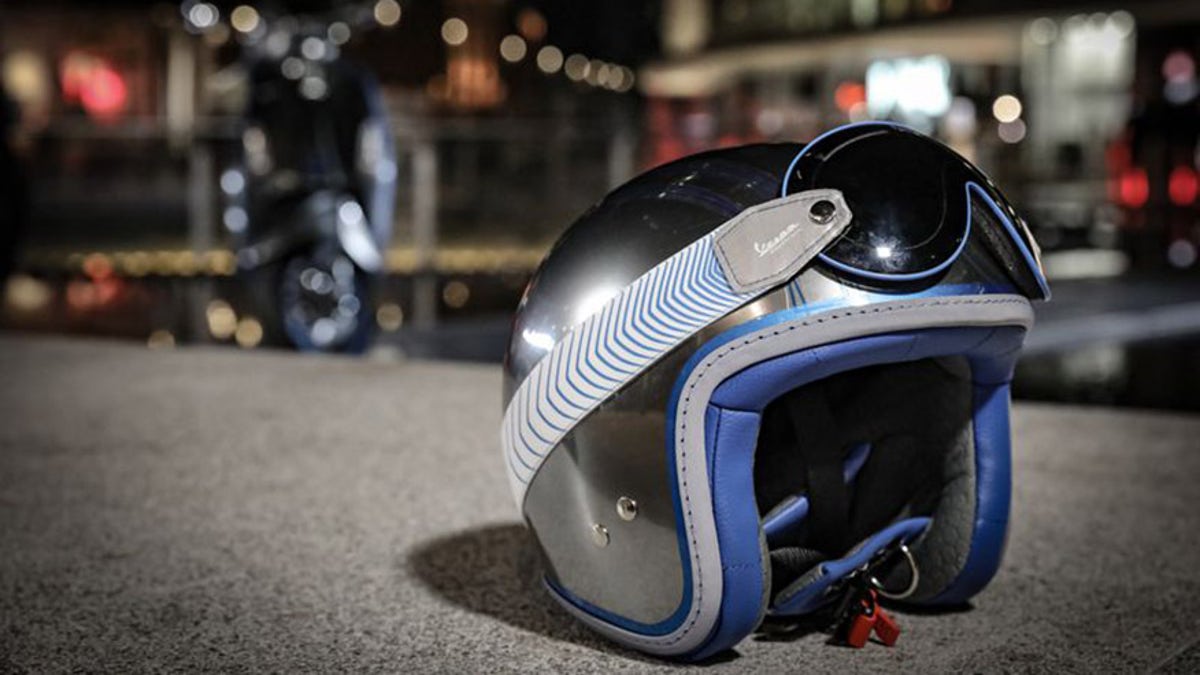 Along with its futuristic silver and electric blue paint job, the Elettrica also debuts Vespa's new digital display, which can be integrated with a smartphone and controlled through voice commands. A matching, Bluetooth equipped open face helmet with speakers and a microphone is being offered to do this in a stylish way.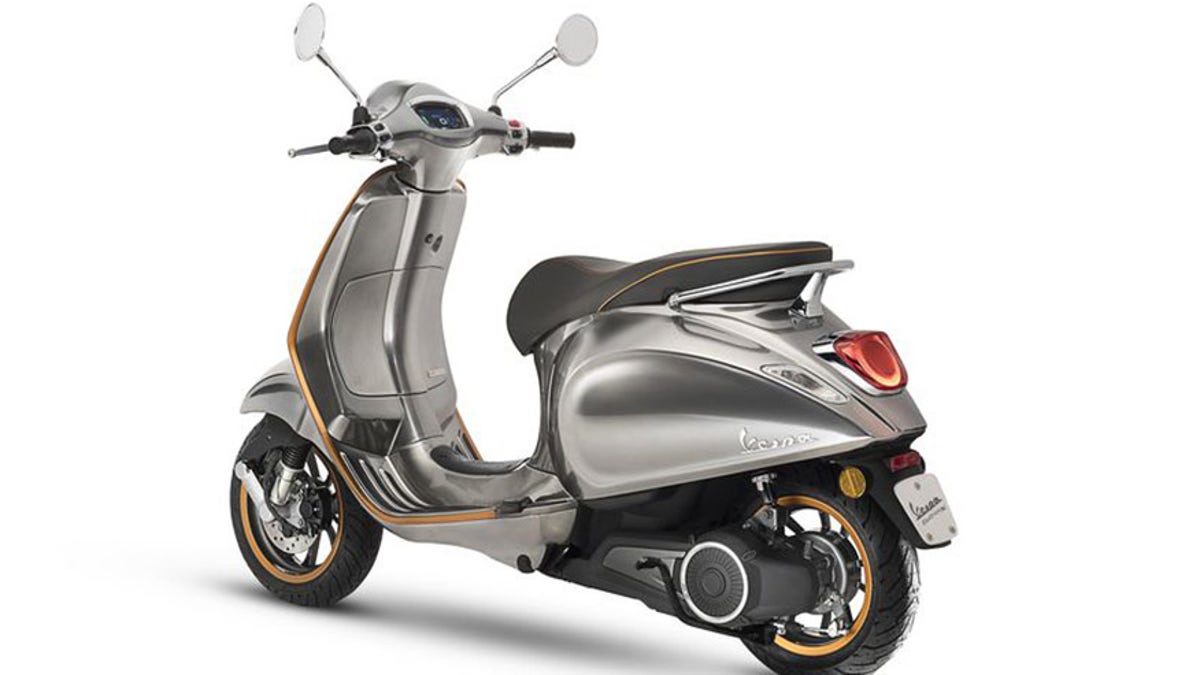 Pricing for the Elettrica has not been announced, but it will be sold in the United States and be humming, but not buzzing around sometime next year. A hybrid version called the Elettrica X will also be available with a gasoline engine that increases its range to 124 miles.