Bank giving away Mercedes-Benz with $1 million deposit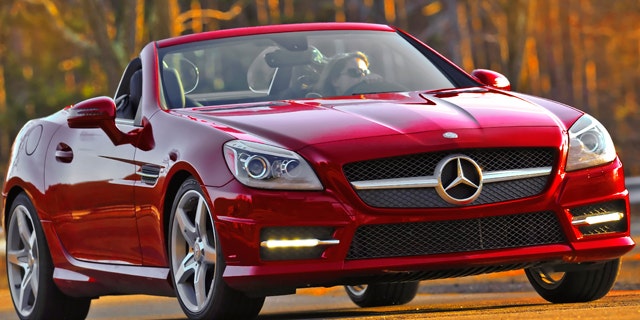 In an era when small businesses are turning to barter, and Utah is letting gold be used as legal tender, could cars also become currency?
Tampa-based C1 Bank is now offering a brand new Mercedes-Benz to customers who purchase its $1 million 5-year CD. But it's not as simple as that.
In effect, the car is an upfront payment of the 1.20 APY interest the customer would otherwise earn in the traditional fashion. The $61,294.04 is earmarked toward the purchase of a Mercedes-Benz SLK350, SLK350, E350, ML350, or E350 Convertible from dealer stock at Crown Eurocars in St. Petersburg, tax, title and fees included.
If you want a different model, you'll have to pay the difference, but you can't just take the money and run. In fact, if you try to get out of the CD early, you'll be hit with a $3,000 penalty and forfeit the upfront payment.
The very unique CD is part of a promotion to celebrate C1 Bank's recent name change from Community Bank, and is good through the end of July at any of its18 branches in the region.
But don't get too excited if you're a snowbird with cash to spare and a hankering for a new set of German wheels, the offer is only open to Florida residents with driver's license issued by the Sunshine State.
The rest of us will just have to settle for a toaster, or invest our money the old fashioned way and wait five years to buy a car.
They'll be better by then, anyway.