Aston Martin's $3 million Valkyrie is almost ready to roll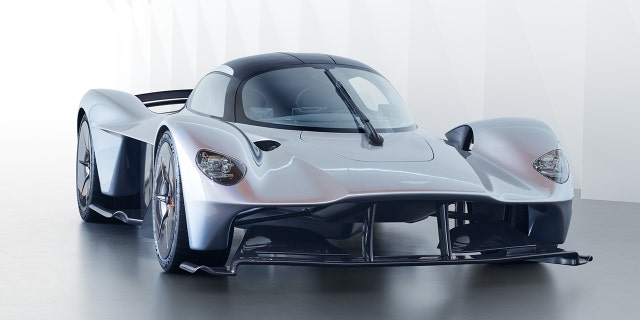 Adrian Newey is lead engineer at the energy drink company's Formula 1 team, Red Bull Racing, and his latest draft on Aston Martin's unfinished Valkyrie looks even crazier than when it debuted a year ago.
TOM BRADY BONDS WITH ASTON MARTIN IN NEW ENDORSEMENT DEAL
The British supercar maker teamed up with Red Bull Racing to deliver a road-legal Prototype 1 racer that promises to be just as fast as those lapping LeMans. The Valkyrie should be faster still than Aston's track-only Vulcan AMR Pro, another example of what sheer insanity can create and buy.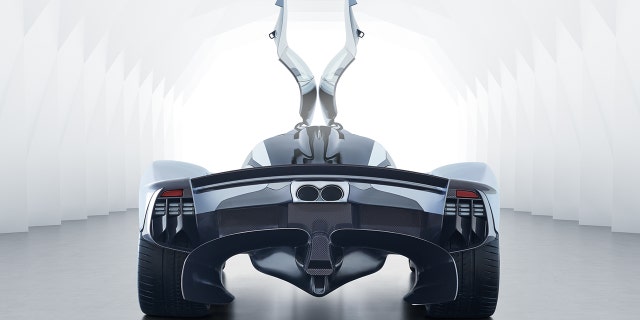 The two-seater V-12 hybrid now has holes in its front to provide greater downforce, with the side effect of displaying the elaborate wheel assemblies underneath its carbon fiber skin. There's no more rear window, as high-res video screens take place of all mirrors. The venturi tunnels in the rear appear like farm plows, all the better to suck the Valkyrie to the road as it reaches what should be a terrifying top speed.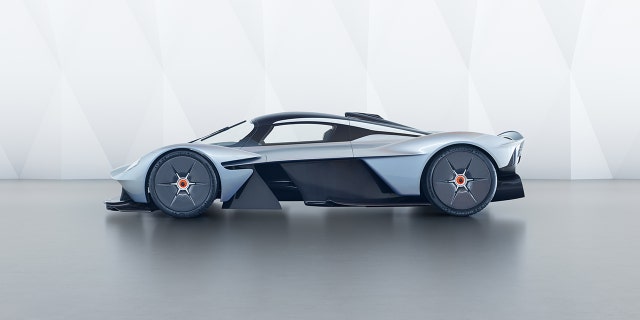 Newey's obsession with shaving weight led him to craft what Aston Martin claims is the world's smallest center high-mounted stop light, which isn't even a quarter-inch wide. The Aston Martin badge isn't a badge. It's etched aluminum thinner than a human hair. Inside, racing seats with standard four-point harnesses force driver and passenger to lift their knees slightly higher than the seat, as is common in Formula 1 cars. All of the instrumentation and switches are on a D-shaped steering wheel.
ASTON MARTIN VULCAN AMR PRO: WHEN PERFECT COULD BE EVEN BETTER
Aston Martin says it will fiddle with the Valkyrie's exterior design some more before production. Whatever the final appearance, Valkyrie owners won't need caffeine to start their days.