Anheuser-Busch buying 40 Tesla trucks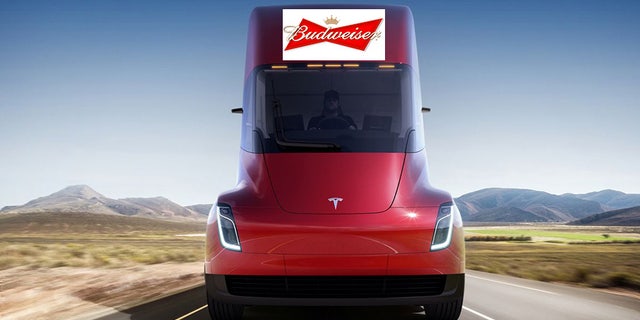 Anheuser-Busch is going electric.
The beer brewing giant has placed an order for 40 of Tesla's new electric semis.
The battery-powered trucks unveiled in November have a range of up to 500 miles between charges and a starting price of $200,000.
Tesla says they will be the quickest big rigs on the road and feature various autonomous capabilities.
Anheuser-Busch joins Walmart, J.B. Hunt and a growing list of companies putting their names on the list for the trucks, which are scheduled to enter production sometime in 2019.
Last year Anheuser-Busch teamed up with autonomous outfit Otto to deliver a load of Budweiser across Colorado in a self-driving diesel semi.
"At Anheuser-Busch, we are constantly seeking new ways to make our supply chain more sustainable, efficient, and innovative," wrote James Sembrot, Senior Director of Logistics Strategy. "This investment in Tesla semi-trucks helps us achieve these goals while improving road safety and lowering our environmental impact.