Amphibious Gibbs Quadski recalled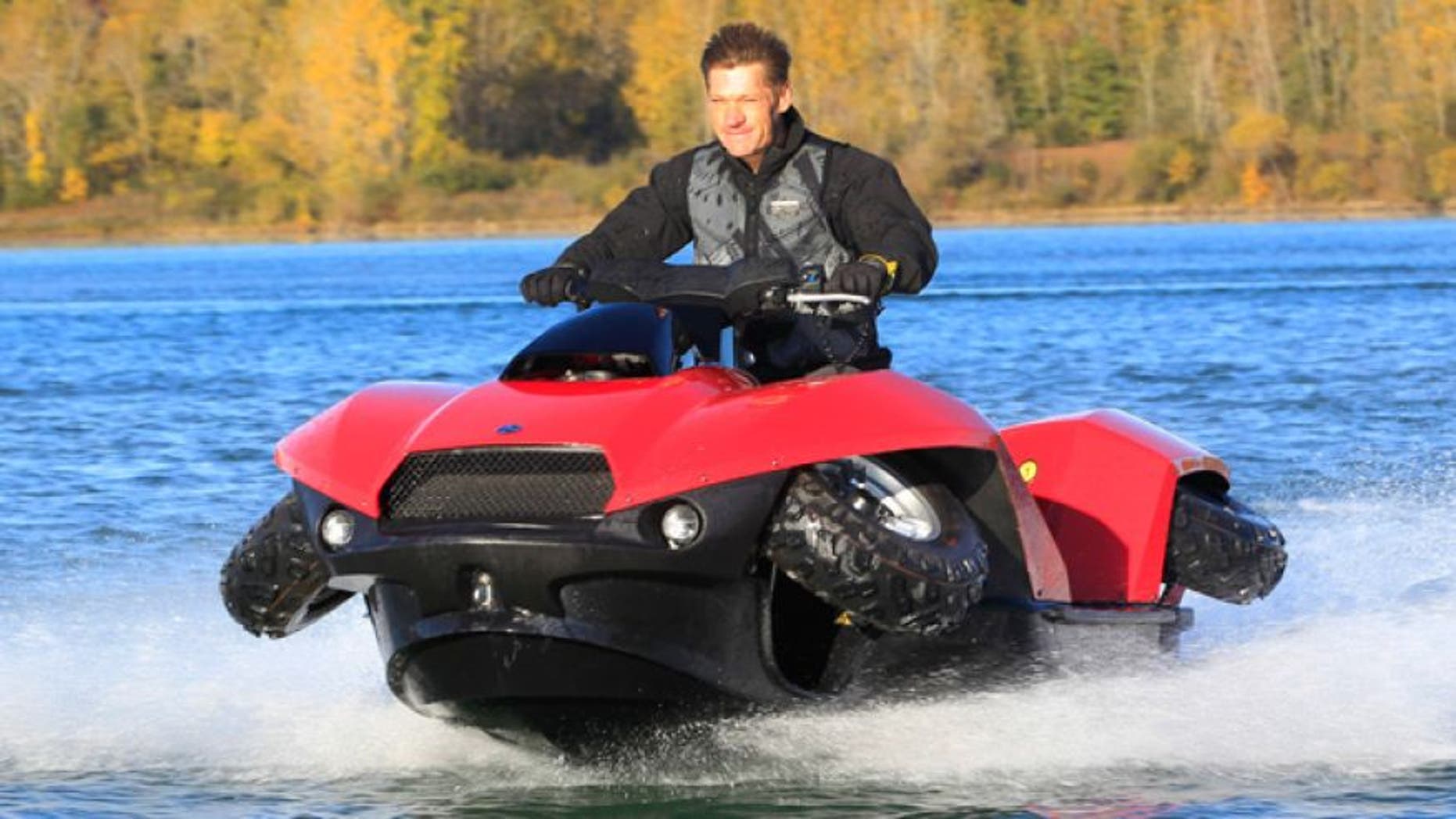 The Gibbs Quadski amphibious vehicle is being recalled because its handlebars can break.
The company will update the part on the nearly 1,000 Quadskis it sold between January 2012 and October 2014.
According to the Consumer Product Safety Commission announcement of the recall action, there have been no consumer complaints, but Gibbs experienced three failures during testing, one injuring the operator's neck.
A company spokesperson told the Detroit Free Press that the three vehicles involved "were well beyond life expectancy."
The unique vehicle has a starting price of $42,000 and can be driven on land like an ATV, or the rider can retract its wheels and use it as a watercraft.
Its top speed is 45 mph in either configuration.