Airbag Issue Prompts GM to Recall 38,000 Pontiac G8 Sedans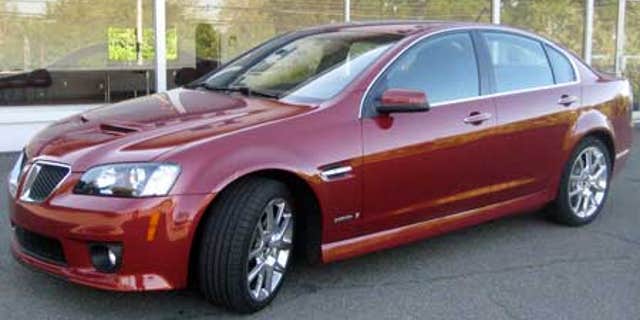 DETROIT -- General Motors will recall nearly 38,500 Pontiac G8 vehicles from model years 2008 and 2009 to fix an airbag-deployment delay, the US National Highway Traffic Safety Administration (NHTSA) said.
The vehicles were made from Nov. 2, 2007, through Jan. 22, 2009.
With the front seat fully forward, the seat-position sensor will cause a 30-millisecond delay in the deployment of the airbag, the NHTSA said in a report Thursday.
Read: Transparent Pontiac "Ghost" Car Sells for $308,000
"In the event of a crash, this delay may result in increased head injury to certain front-seat occupants," the report said.
GM dealers will reprogram the sensing-and-diagnostic module at no cost, according to the NHTSA.
Click here for more from FoxNews.com Autos