After deadly Uber crash, Arizona DOT confirms no changes to self-driving car rules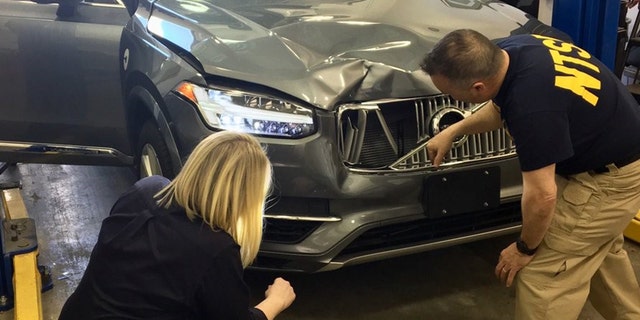 Arizona has no plans to hit the brakes on the testing of autonomous vehicles, even as Uber has suspended its operations in the state following a fatal accident involving one of its self-driving SUVs this week.
A Department of Transportation spokesman told Fox News that "no changes have been made or are immediately forthcoming regarding testing of AVs in the state."
Arizona has some of the most permissive regulations for autonomous car testing, even after tightening them up a bit earlier this month opening the door to fully-autonomous cars without a backup driver on board.
Specific permits aren't required as long as the vehicle meets all applicable motor vehicle laws and there is a licensed driver either in the car or monitoring it remotely. Operators do not need to file detailed public reports on incidents, as they do in California, but companies are expected to submit information to help authorities develop a protocol on how to interact with the vehicles.
Fully-autonomous test vehicles do have to be equipped with a shutdown system that will bring them to a safe stop in the event that a malfunction is detected in one of their systems, and the burden of any citations for moving violations is on either the driver or the company that owns the vehicle, according to the executive order that laid out the rules.
There are currently over 600 cars with some level of autonomous technology being tested on Arizona's roads, including fleets run by GM Cruise and Google-owned Waymo.
A GM spokesperson told Fox News on Tuesday that it has not made any changes to its program in Arizona, while Waymo did not respond to questions for the second day in a row.
A spokesman for Intel, which is also testing the technology in the state, said that it has "no comment on this issue at the moment."
Toyota, which has been holding autonomous car technology trials in California and Michigan, but not Arizona, has suspended testing on public roads out of respect for its test drivers until the effects of the Uber incident on the industry becomes more clear.
Charlie Lapastora contrributed to this report