A million-dollar McLaren Senna supercar was crashed on the day it was delivered
Talk about a million-dollar memory you'd rather forget.
A McLaren Senna sports car worth nearly $1 million was wrecked in Germany on the same day it was delivered to its new owner.
A photo of the 789 hp coupe pressed up against a wall on a leafy Munich side street was posted to Instagram on Saturday.
In it you can see the airbags deployed, indicating it struck with some force, despite the minor damage it appears to have suffered. Tire marks leading to impact site tell the sad tale of how it got there.
According to GT Spirit, the car's delivery had been mentioned on the Munich McLaren dealer's website on the same day, and it had less than 62 miles on it at the time of the crash.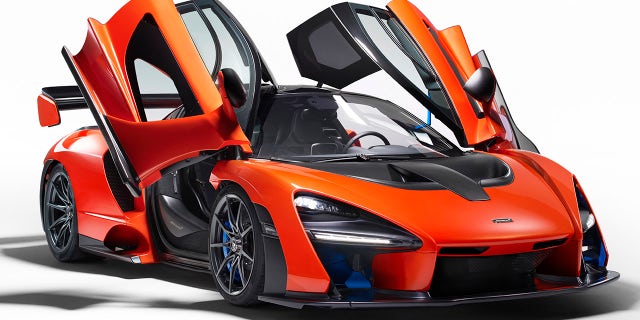 The Senna is named after legendary Formula 1 driver Ayrton Senna and was engineered to drive on the track. Only 500 of the cars are set to be built, and they are spoken for.
Don't be surprised if the owner of this one never speaks of what happened to it again.