54.5 mpg fuel economy rule finalized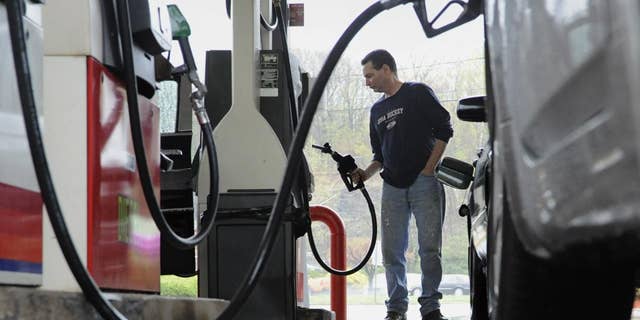 The average gas mileage of new cars and trucks will have to nearly double by 2025 under regulations that were finalized Tuesday by the Obama administration.
The new rules will require the fleet of new cars and trucks to average 54.5 miles per gallon in 13 years, up from 28.6 mpg at the end of last year.
The regulations will bring dramatic changes to the cars and trucks in U.S. showrooms and drive automakers to introduce new technology to make vehicles cleaner and more efficient.
The administration says the changes will save families more than $1.7 trillion in fuel costs and bring an average savings of $8,000 over the lifetime of a new vehicle sold in 2025. The standards also are the biggest step the U.S. government has ever taken toward cutting greenhouse gas emissions, Environmental Protection Agency Administrator Lisa Jackson said. Tailpipe emissions from cars and light trucks will be halved by 2025, the government said.
President Barack Obama said the new fuel standards "represent the single most important step" his administration has taken to reduce U.S. dependence on foreign oil. "This historic agreement builds on the progress we've already made to save families money at the pump and cut our oil consumption," he said.
But Republican presidential candidate Mitt Romney has opposed the standards, and his campaign on Tuesday called them extreme and said they would drive up the price of new cars. Any savings at the pump would be wiped out by rising costs of cars, the campaign said.
By 2025, some bigger models may disappear, and dealers could offer more efficient gas-electric hybrids, natural gas vehicles and electric cars. There also will be smaller motors, lighter bodies and more devices to save fuel, such as circuits that temporarily shut off engines at traffic lights. The changes will raise new car prices, but the government says that will be more than offset by savings at the pump.
The gas mileage requirements will be phased in gradually and get tougher starting in 2017. They build on a 2009 deal between the Obama administration and automakers that committed cars and trucks to average 35.5 mpg by model year 2016.
In the arcane world of government regulations, the rules don't mean that cars and trucks will average 54.5 mpg in 13 years. It's actually closer to 40 mpg in real-world driving.
Under the complex regulations, dubbed "Corporate Average Fuel Economy, or CAFE," automakers can have lower mileage by using credits for selling natural gas and electric vehicles, changing air conditioning fluid to one that pollutes less, and even for placing louvers on car grilles to improve aerodynamics. They won't have to improve pickup truck mileage much for the first few years, but big improvements will come later, after 2020.
Still, automakers have been adding technology to boost gas mileage, mainly because people want to spend less on gasoline, which averaged about $3.75 per gallon this week. The research firm J.D. Power and Associates says that fuel economy is the top factor people consider when buying a car in the U.S.
CAFE requirements were first imposed in the 1970s in response to foreign oil embargoes, and the administration says this is the first update in decades.
The National Highway Traffic Safety Administration will enforce the standards, calculating the average mileage of cars sold by each automaker. Automakers can be fined if they don't comply.
The requirements, which can be imposed without congressional approval, will be reviewed in 2018 and could be reduced if the technology isn't available to meet the standards.
The 54.5 mpg standard came from the Obama administration's quest to cut carbon dioxide emissions nearly in half by 2025. The gas mileage is what's needed to make that cut. Then there were negotiations between the Obama administration, automakers, environmentalists, California and union auto workers to come up with the final rules.
The rules are tough, but General Motors, the largest U.S. car company, will roll out features to comply, spokesman Greg Martin said.
"Consumers want higher fuel efficiency in their cars and trucks, and GM is going to give it to them," he said.