5 of the weirdest cars at the Scottsdale auctions
Six big collector car auctions concluded last weekend in Scottsdale, Ariz. While the extravaganza was anchored by the massive 1,400-car Barrett-Jackson sale, five other sales took place around the same time, all within a 40-mile radius. And in addition to the usual Corvettes, Mustangs and Chevelles, there were some interesting oddballs that crossed the block. Here are five of our favorites:
1. 1953 Mochet Micro Panel Truck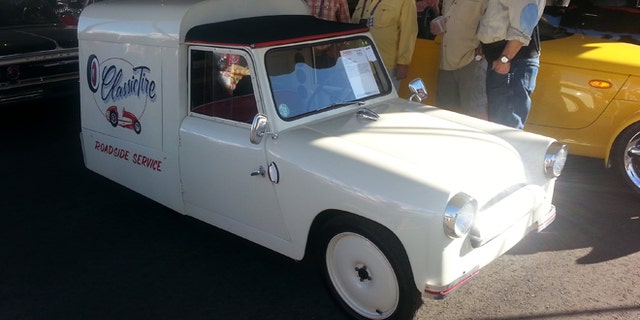 This tiny panel truck was built in France by George Mochet, the inventor of the recumbent bike. It's powered by a 125cc motorcycle engine, which means that the new owner won't be hauling anything much heavier than a couple of baguettes and a croissant or two. It sold for $30,000 at Barrett-Jackson.
2. 2005 Ford Excursion custom convertible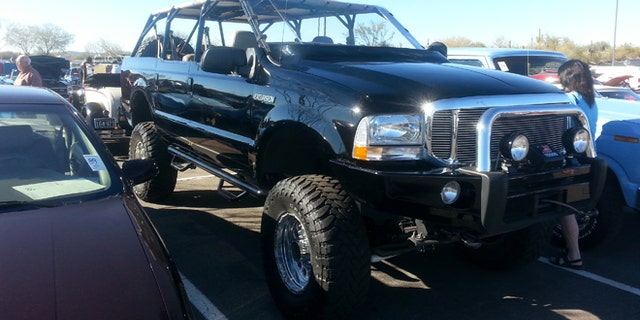 This was simply bizarre. A huge Excursion SUV with the top chopped off, no side windows, a rain top, giant lift and a huge rhino bar. Probably ideal for stalking and hunting the North American wooly mammoth – had that beast not gone extinct during the last ice age. Failing that most obvious use, we're scratching our heads. $17,000 at Silver Auctions
3. 1957 BMW Isetta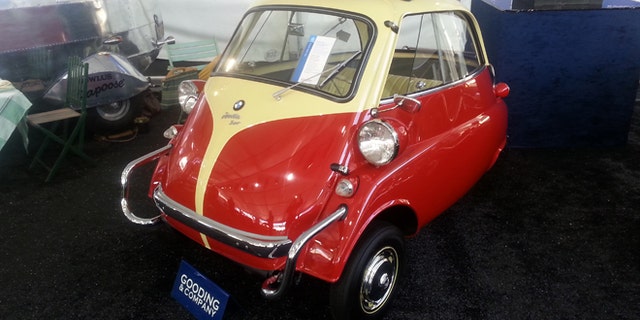 The Isetta was built to give still relatively impoverished post-war West Germans something better than a scooter to get around in. Terribly cute and with a single door in front, BMW soon moved on to bigger and better things. But auction bidders almost always respond by opening their wallets when one of these egg-like oddities crosses the block. $34,000 at Gooding and Company
4. 1950 Crosley Hot Shot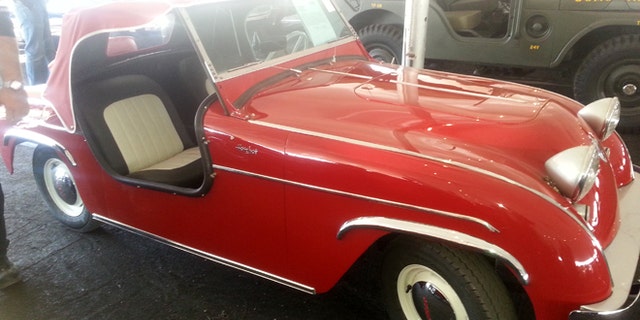 The little Crosley Hot Shot was actually America's first post-war sports car. Tiny in the extreme, it sported a tiny 44-cubic-inch four-cylinder engine with a block made not of cast iron but welded stamped tin. There's a reason why you want things like anvils and engine blocks to be made out of the iron, as this hare-brained idea proved. Oddly enough, Hot Shots were driven by some wealthy (and apparently very eccentric) people like Nelson Rockefeller and Frank Lloyd Wright. This one sold for $24,000 at Barrett-Jackson.
5. 1983 Aston Martin Lagonda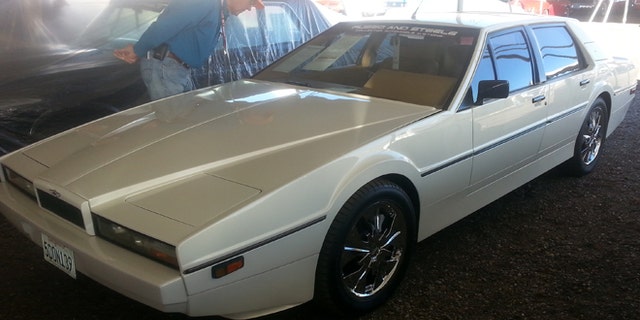 An extremely odd-looking four-door sedan out of the box, when Lagondas broke they broke bad. Quad-cam Aston Martin V-8s aren't easy to fix (and we're guessing that something seriously let go on the inside of this one's original engine), nor are the Pong-era digital gauges easy to deal with when they give the black screen of death. So why not make one of the world's most unique customs? This one sported shiny chrome wheels, pearlescent white paint and a GM crate motor. $57,000 at Russo and Steele
Click here for more from Hagerty, or here to sign up for our Classic Car Newsletter.