5 cool affordable classics at the Scottsdale auctions
Barrett-Jackson and the other January auctions that have sprung up around it in Scottsdale, Ariz., have never been known for bargains. But if you look hard enough, there's more than enough cool to go around for well under $100,000 (in some cases, for under $25,000). Here are five of our favorites crossing the block this week:
1. 1991 Ford Mustang LX convertible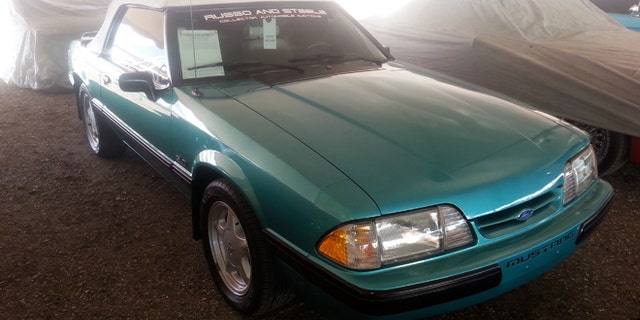 Fox-body 5.0-liter Mustangs from the late 1980s and early '90s are finally getting some love from younger collectors. The problem is, most were thoroughly used up and they're worth enough to restore yet. This 28,000-mile time capsule example could pass for a 2,800-mile car. It may be one of the best ones left on the planet, and if it breaks $20,000 it will have sold very well, yet be a bargain at the same time. Russo and Steele.
2. 1978 International Harvester Scoutt II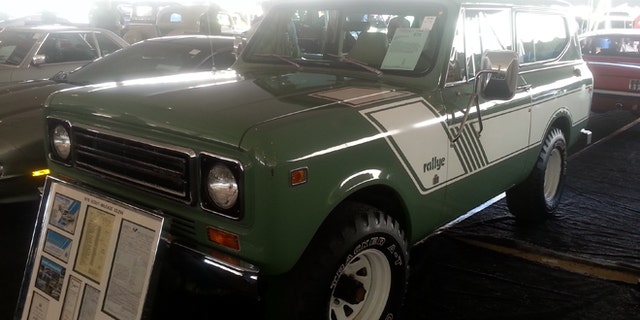 You can probably count the number of Scouts left with under 30,000 original miles on your hands and toes. This one has a paltry 22,000 miles on it and is all original down to the paint, interior and factory stripes. Scouts are incredibly cool early SUVs with a dedicated following and they don't get much better than this one. Barrett-Jackson.
3. 1952 Hudson Wasp Coupe Brougham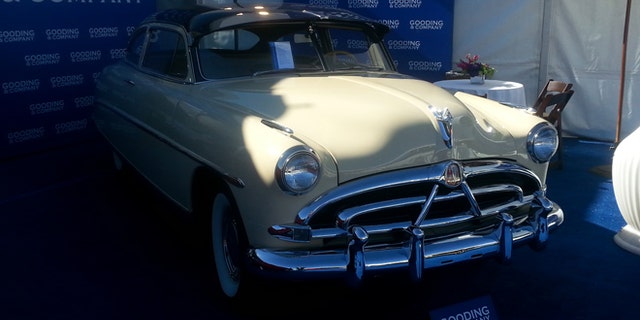 If you didn't live through the 1950s, it can be hard to relate to the cars of that era, but we think early 50s Hudsons have a universal appeal. We love the fastback coupe styling of this Wasp and respect the way Hudsons ruled NASCAR back in the day with their low-slung "step-down" design. This one is expected to bring at least $40,000 putting it on the high side of affordable. Gooding and Company.
4. 1994 Dodge Viper R/T Roadster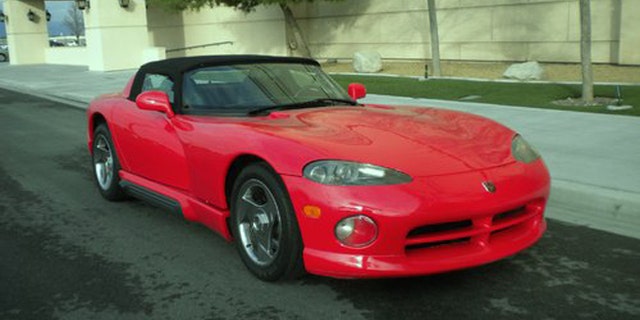 First-generation Vipers are going on 20 years old or more. It's only a matter of time before people wise up to the fact that these are the Shelby Cobras of the 1990s. And while production numbers are too high for Vipers to ever be million dollar cars, they provide the same thrills for a fraction of the cost. About $25,000 seems right for an early Viper. Russo and Steele.
5. 1995 Mitsubishi 3000 GT LS Spider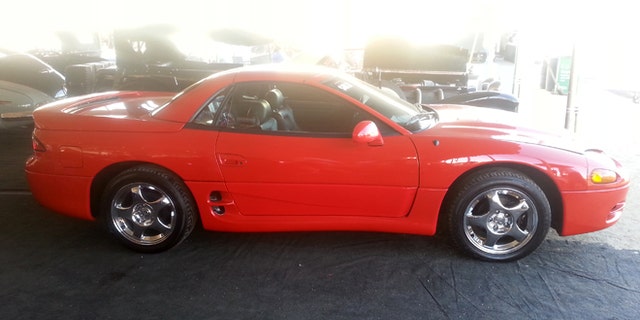 The next generation of collectors (unlike the baby boomers) is likely to have a soft spot for some of the Japanese cars that they lusted after as kids. The Mitsubishi 3000 Spider is likely to be one of the most sought after. The first modern retractable hard top convertible was an incredibly low production affair with just 741 units like this one made. It sold early in the week for just $13,750. If the buyer holds on to it, he or she will likely be looking pretty damned smart in a few years. Barrett-Jackson.
Click here for more from Hagerty Click here for more from Hagerty, or here to sign up for our newsletter Classic Car Newsletter.