$350,000 worth of SUVs on transport truck smashed by low bridge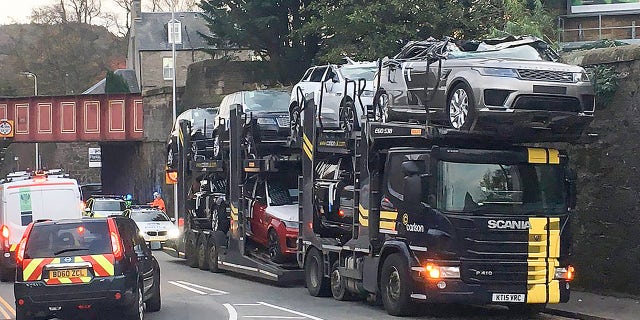 Jaguar Land Rover makes one convertible SUV called the Range Rover Evoque, but now it has a few more.
Inadvertently.
A transport truck carrying seven of the automaker's high-end models slammed into a low train bridge on Wednesday and ripped through the roofs of the four on top.
The driver approached the bridge in Perth, Scotland, too quickly and was unable to stop in time, according to The Sun.
He was uninjured but reportedly treated for shock after the accident.
The bridge held its own in the collision and was declared safe afterward.
The damaged vehicles had a combined value of $350,000.