$3,670 pickup truck unveiled in India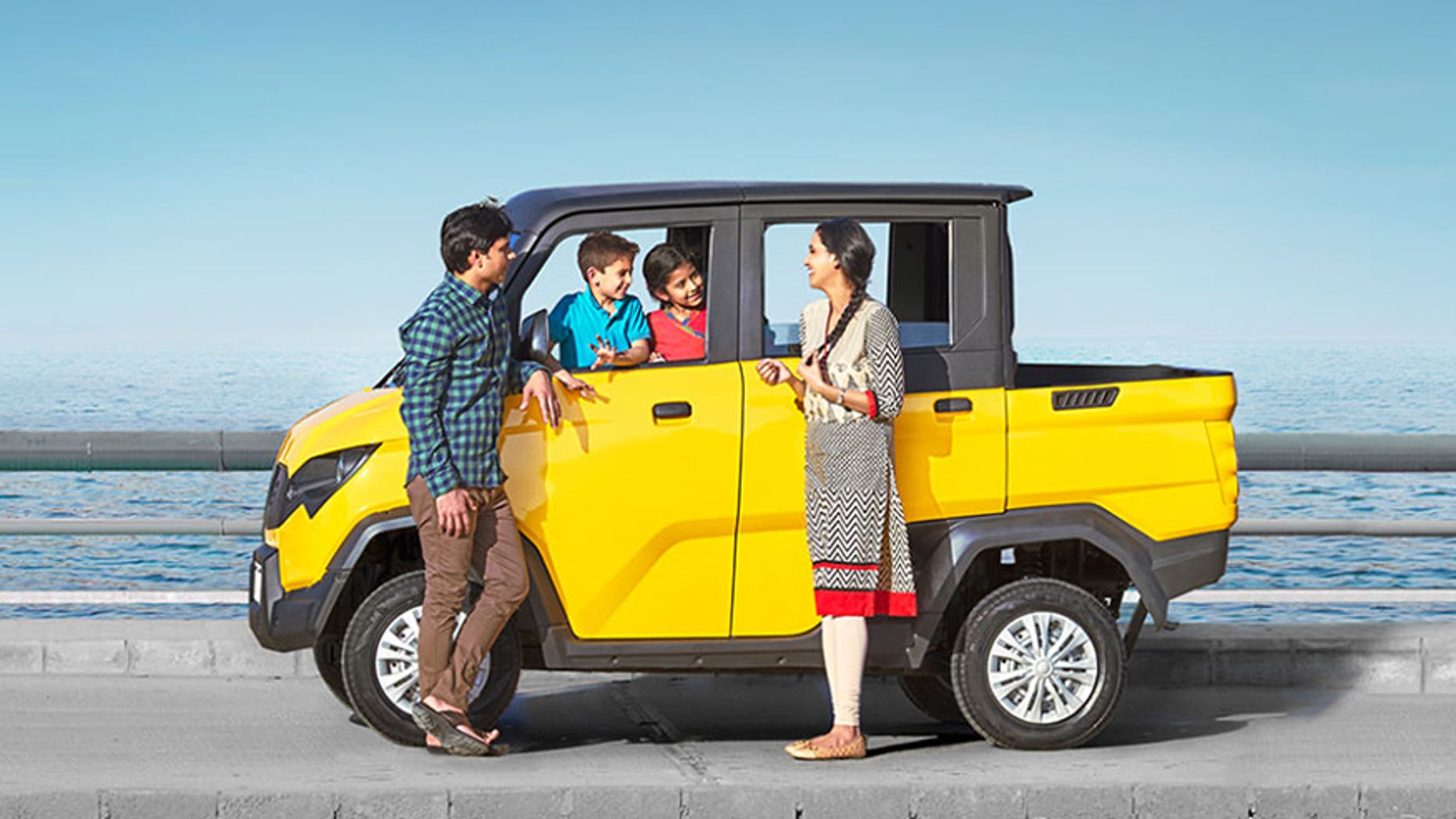 Meet the Multix. It looks like an auto rickshaw that has been to the gym. But this mini-pickup truck is more than that.
Targeted at small businessmen, the Multix can also double-up as a generator to light up homes, power tools or even run a DJ console.
A joint venture between U.S.-based Polaris Industries and India's Eicher Motors, the vehicle is designed to be small enough to steer through congested city roads in the South Asian country, but still it comes with an independent suspension system and 225 millimeters of ground clearance to tackle potholed or flooded streets.
The Multix will be offered for test rides from July in 30 Indian cities with customer deliveries starting in August.
Dealership prices start at around 233,000 rupees ($3,670.)
Eicher Polaris Pvt.—the equal joint venture company formed in July 2012—says the Multix went through rigorous testing, equivalent to traveling 1.8 million kilometers in both the U.S. and India. They say the vehicle has a "tubular frame structure and roll-over protection system that provides structural stability and reinforced safety."
With its 511-cubic-centimeter diesel engine, the Multix can travel more than 28 kilometers to a liter, according to the companies. Its dual-cab can transport up to five people and has up to 1,918 liters of luggage space—big enough for a family vacation.