3-year-old died after being left all day in hot van outside day care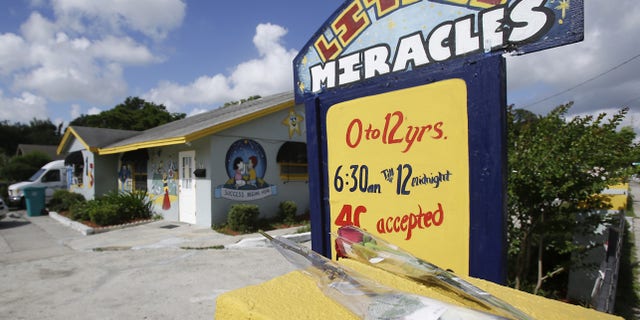 Heartbroken relatives of a 3-year-old boy who died after being left in a hot van outside a day care facility in Florida say his death is simply "not right" — and was the result of gross negligence.
Barbara Livingston, the boy's great-aunt, told the Orlando Sentinel that relatives of 3-year-old Myles Hill started getting worried at about 8 p.m. Monday, about 90 minutes after the bus typically arrived at the family's home. The boy's grandmother, who has custody, tried calling workers at the Little Miracles Academy in Orlando, but couldn't reach its owners, so she called police and visited the day care herself, Livingston said.
"I was on the phone with her and she started to scream, 'He's in the van, dead!'" Livingston recalled, saying the "very happy little boy" who would've turned 4 later this month died simply due to being abandoned.
"If you leave your child with someone, that person has the responsibility of taking care of them," Livingston said. "He had to lose his life because of someone's neglect. It's not right at all. If you have six kids get in the van, you make sure six kids get out of the van."
Charges are pending against the driver of the van, who has been cooperative with authorities, Orlando Police Chief John Mina told reporters during a news conference Tuesday.
"This is your worst nightmare come true," Mina told reporters, adding that the "absolute tragedy" could've been prevented.
An autopsy still hadn't been performed, but detectives believe it will show that Myles died of heat-related causes, the fifth child to die in a hot car in Florida this year and the 32nd nationwide, according to NoHeatStroke.org, a website that tracks heatstroke-related deaths of children in vehicles.