228,000 Toyota Tacoma pickups recalled because rear wheels may lock up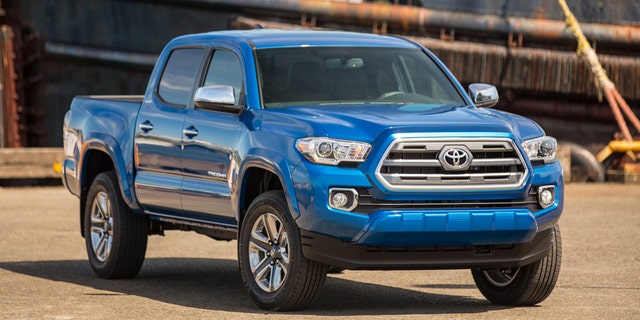 Toyota is recalling approximately 228,000 Tacoma pickups in the United States because of an oil leak that can potentially cause the rear differentials to seize and lock the rear wheels.
The Tacoma is the best-selling small pickup in America.
Toyota says the affected 2016 and 2017 model year Tacomas will be inspected for leaks and that it will either repair or replace any defective or damaged parts under warranty.
The National Highway Traffic Safety Administration's complaint database has several entries from owners who claim there is a loud noise coming from the rear of their trucks, and Toyota says the problem can also result in reduced propulsion, sort of a full seizure.
Toyota did not say if it knows of any accidents or injuries related to the issue.
Recall notices will be sent to owners in June. Toyota has not advised owners to not use their vehicles in the meantime.
2017 TOYOTA TACOMA TRD PRO TEST DRIVE: