20th death attributed to Takata airbag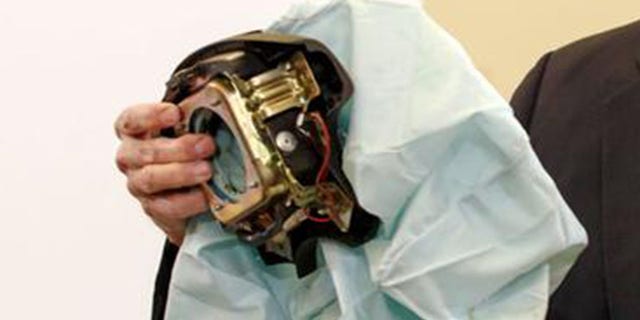 A driver killed in a crash in Baton Rouge, Louisiana, on July 10 was the victim of a faulty Takata airbag, Honda has confirmed.
It is the 20th known death caused by one of the defective devices globally, which can break apart and spray shrapnel at the occupants of a vehicle.
The vehicle was inspected on Tuesday by Honda and the National Traffic Safety Administration (NHTSA) after the incident came to their attention. The 2004 Civic was found to have had an airbag unit that was salvaged from a 2002 Civic.
Honda says the owners were sent several notices about the recall and urgent need to replace the older devices with new ones, but never did. The recall action covers 42 million vehicles across several brands in the United States. A NHTSA report issued in November found that approximately 65 percent of affected Hondas had been repaired, while the rates for other automakers was between 50 percent and 2 percent.
Honda said it was continuing to cooperate with the government on the investigation into the incident.
Messages were left Tuesday night seeking comment from a NHTSA spokeswoman and the Baton Rouge police.
The death comes about one month after a report on the Takata recalls shows that automakers have replaced only 43 percent of the faulty parts even though recalls have been under way for more than 15 years.
The report, issued by an independent monitor who is keeping tabs on the recalls, also shows that auto companies are only about halfway toward a Dec. 31 goal of 100 percent replacement of older and more dangerous inflators.
The slow completion rate comes even though NHTSA coordinated the recalls and phased them in two years ago. Before that, the automakers were obtaining parts and distributing them on their own. Normally automakers fix 75 percent of vehicles within 18 months after the recall is announced.
Completion rates vary wildly by automaker, according to NHTSA. Tesla was best at 78.6 percent, followed by Honda at 64.8 percent. Mercedes-Benz was the worst at 2.3 percent.
Honda, which was Takata's largest customer, has been going door-to-door trying to persuade owners to get their cars repaired. The company also is using Facebook in an effort to track down owners.
Frommer said the inflator from the 2002 Civic that was placed in the 2004 Civic in Baton Rouge likely was one of the most dangerous types made by Takata. Such inflators are in 2001-2003 Hondas. Tests have shown they have a 50 percent chance of blowing apart in a crash.
Owners can check to see if their cars have been recalled by going to https://www.nhtsa.gov/recalls and keying in their 17-digit vehicle identification number.
The Associated Press contributed to this report