2019 Acura RDX Test Drive: Back to the future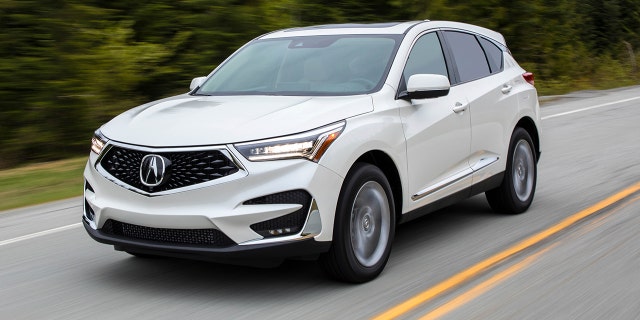 Second time looks to be the charm for Acura's third-generation RDX. Allow me to explain that calculus.
When the compact SUV was first introduced in 2007, it was essentially a luxed-up version of the Honda CR-V that was powered by the first turbocharged four-cylinder engine the automaker ever offered in the United States.
But it wasn't a great one. It was a little weak and rough around the edges, and the RDX didn't find as many buyers as expected. So when it was redesigned for 2012, Acura swapped in one of its silky naturally-aspirated V6 engines to right the ship. It did, and it was smooth sailing from there.
It quickly moved into a strong second place on the sales charts behind the larger MDX. That looks set to change with the all-new 2019 RDX, which has been the brand's most wanted since it arrived in showrooms, powered once again by a turbocharged four-cylinder.
ACURA MDX SPORT HYBRID TEST DRIVE:
The engine is one of several turbos spread across the Honda/Acura lineup these days. The 272 hp 2.0-liter comes with a 10-speed automatic transmission and is proof that a decade of hard work can pay off. It's very good. There's lots of grunt, and Acura dialed in a deep, rich sound with a digital assist.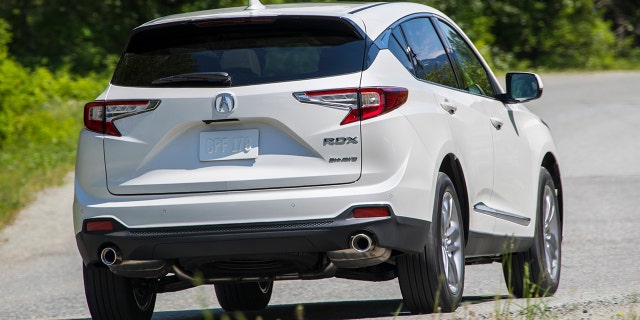 The RDX rides on its own platform this time around, one that features a sporty five-link rear suspension and a super stiff structure engineered to give it a premium feel and accommodate a big hole in the ceiling for a standard panoramic sunroof. The wheelbase is longer than a CR-V's and the richly appointed passenger compartment is a little roomier, but the RDX's chic roofline cuts into cargo space. The spare tire is mounted beneath the vehicle, however, which may prove to be inconvenient at the worst time possible, but leaves room for a couple of handy storage bins under the floor.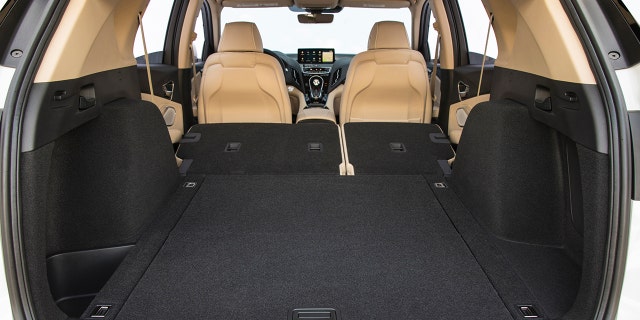 Prices start at $38,295 for a front-wheel-drive RDX, which beats most of its competitors by thousands, and a loaded all-wheel-drive model rings up at $48,395.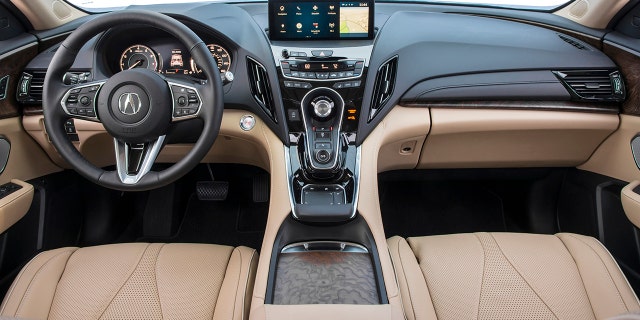 Four trim levels are available, with the top of the line Advanced getting a head-up display, computer-controlled suspension system and a pair of heated and ventilated front buckets with adjustable side bolsters and leg supports. They are remarkably comfortable and dressed in high-quality leather. So is the bridge-like center console, which feels so good you just want to wrap your arms around it.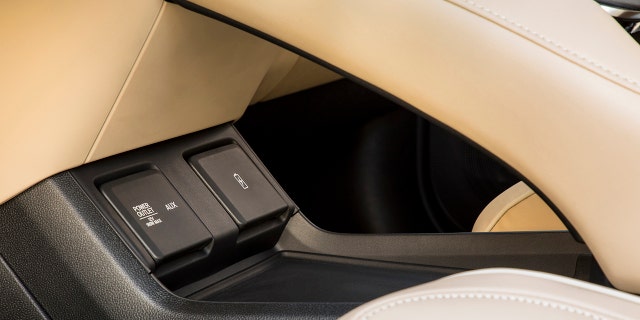 It's also home for one of the RDX's signature features, the so-called True Touchpad Interface for the infotainment system. The pad is designed to mirror the screen mounted up on the dashboard so you don't have to reach for it or draw your eyes too far away from the road. It works well when you're trying to access icons located in the corners of the screen, but isn't so accurate in the middle. Swiping through menus or browsing radio stations is a tedious process. Once you have all of your customizable desktops and favorites set up – not something you want to try while driving – it's not bad, but I never got the sense it was any better than just having a closer, traditional touchscreen with auxiliary knobs like the Accord offers. That said, it's much better than the similar setup found in some Lexus vehicles, or any dial-style controls.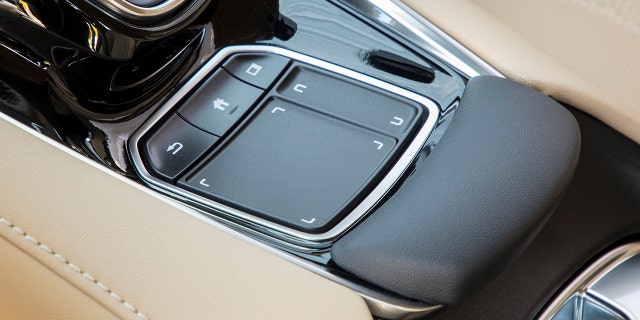 The RDX does have one of the those, but it's only for choosing from its selection of Snow, Comfort, Sport and Sport+ drive modes, each modifying the drivetrain's eagerness, steering feel and suspension stiffness as appropriate. There's a noticeable difference between them, and I found myself switching to sport anytime the road started getting hilly and twisty. Acura's been trying to get its groove back, and the RDX has it in this setting. Sport+ is a bit too much for a vehicle like this, as it lets engine rev way too high before it switches gears, (but you've got to kick that VTEC in sometimes, bro.)
All things considered, the Ohio-built RDX is an excellent value and a far more engaging car to drive than its archrivals, the Lexus NX and RX, which bookend it in size. Acuras have always been a sensible choice in the luxury SUV segment, and this one ignites more senses than any Acura SUV before it.
----------
2019 Acura RDX
Base price: $38,295
As tested: $48,395
Type: 5-passenger, 4-door all-wheel-drive SUV
Engine: Turbocharged 2.0-liter 4-cylinder
Power: 272 hp, 280 lb-ft torque
Transmission: 10-speed automatic
MPG: 21 city/27 hwy