2018 Porsche 911 GT2 RS: The most powerful, priciest 911 of all time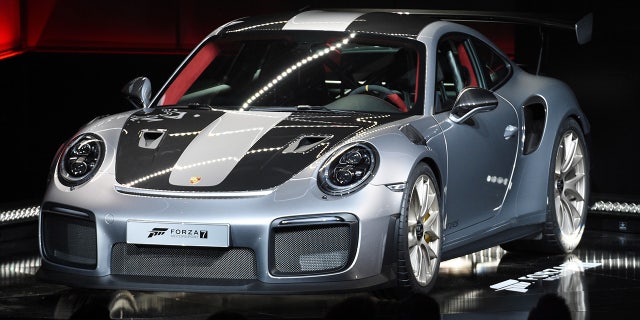 Never, not in roaring twenties or the free-loving sixties, have new cars been so powerful. When a Porsche 911 leaves the factory with no less than 700 horsepower and a full warranty, the world—at least for car enthusiasts—could not be better.
Unveiled at the Goodwood Festival of Speed in England, the 2018 911 GT2 RS is the most extreme 911 in the model's 54-year history. Since the twin-turbocharged flat-six in the 911 Turbo S is already pushing 580 horsepower, Porsche installed a water-injection system that sprays a fine mist into the hot exhaust stream entering the turbos. This allowed engineers to increase the turbo size and boost pressure without having the engine block explode into little pieces. Compared to the 700-hp mega-motors inside the Lamborghini Aventador and Dodge Challenger Hellcat, the engine in the GT2 RS is hardly larger than a Toyota Camry's – and just as unimpressive to look at.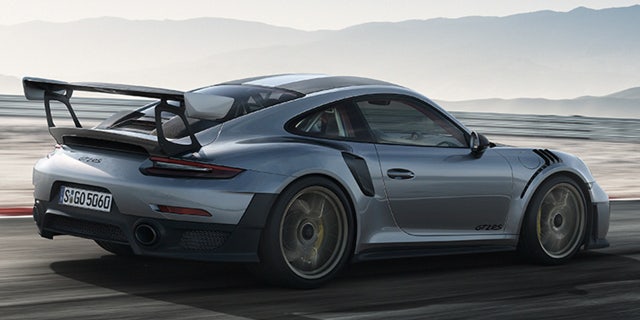 But a GT2 RS driver isn't stopping by a local Cars and Coffee to show off. This is a car for running flat-out on closed race tracks. Carbon fiber body panels, carbon ceramic brakes, a titanium exhaust, and a magnesium roof to cut weight to only 3,241 pounds with a full tank of gas (even interior door handles are too heavy for this Porsche, so instead there are red pull straps). Massive 20-inch front and 21-inch rear tires appear to scrub into the bodywork, and there isn't a vent, crease, or curve without the express purpose of gluing this German missile to the ground. Porsche claims 0 to 60 mph in 2.7 seconds and a 211-mph top speed. As if either claim is in doubt.
Unlike the last 500-car run of the 2011 GT2 RS, there is no production limit for the new car. That means no wealthy collector will be left wanting, though at $294,250, the priciest 911 of all time is not fully-loaded. A $31,000 Weissach package drops 40 pounds with magnesium wheels and even more carbon fiber. Then there's the 911 GT2 RS chronograph watch, tailor-matched with the supercar's gauge cluster and wheels, at an unspecified extra. Is all this worth it? Considering the soaring resale value of all exclusive Porsches, the new owner's watch—and the rest of the car—should pay for itself in a matter of weeks.