2018 North American Car, Utility and Truck of the Year finalists announced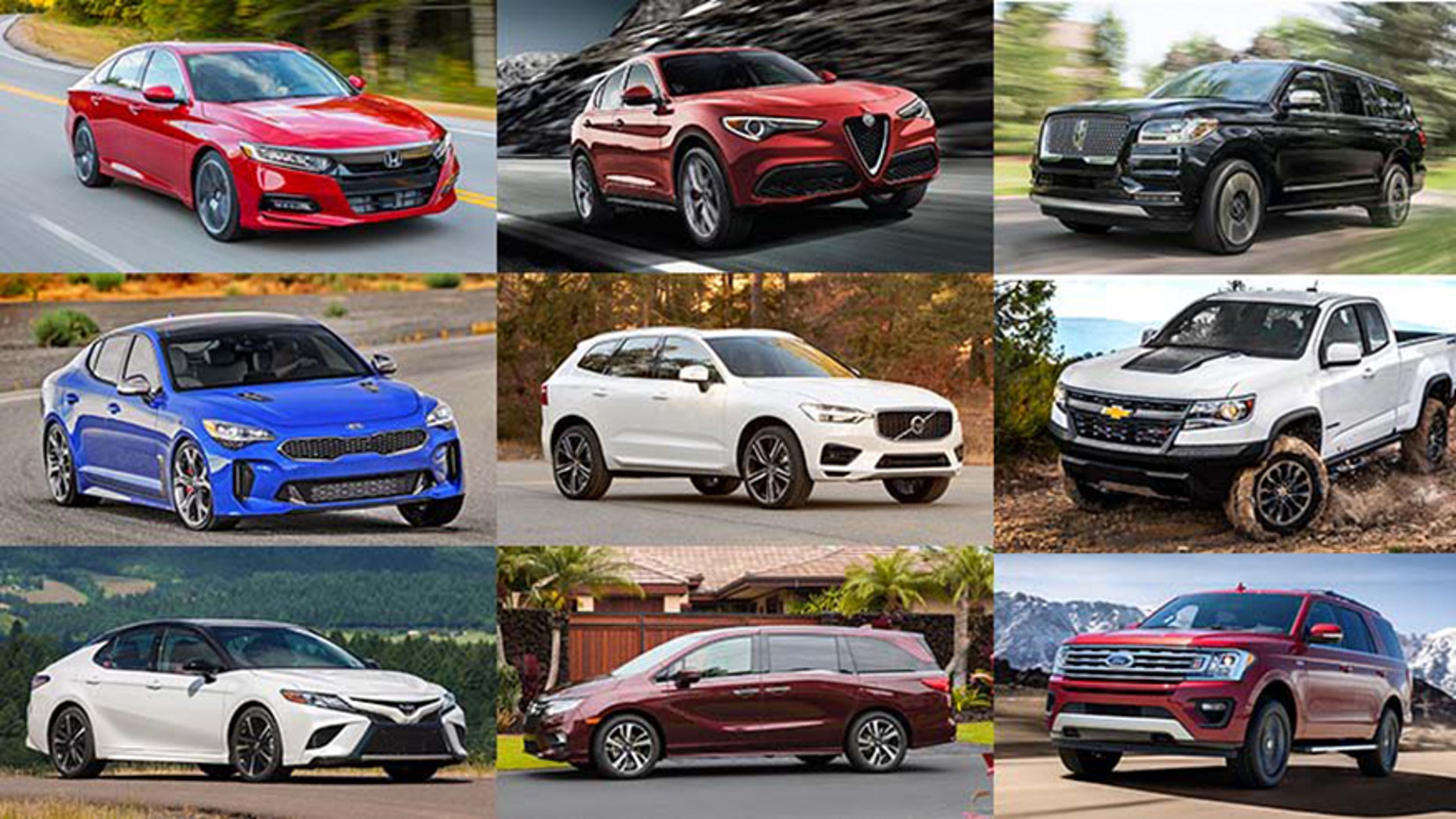 The finalists for 2018 North American Car, Utility and Truck of the Year awards have been announced, and the list is a mix of familiar names and a couple of upstarts.
Perennial favorites the Honda Accord and Toyota Camry are all new this year, so it's no surprise to see them making the cut for Car of the Year, while the Kia Stinger sports sedan they're up against is the Korean automaker's first finalist for the award. The $32,000 rear-wheel-drive sport sedan was designed to compete with the likes of the BMW 3-Series and Mercedes-Benz C-class and has been a critical hit.
In the Utility segment, which encompasses everything in between proper cars and trucks, the Honda Odyssey minivan will be duking it out with Volvo's new compact XC60 crossover and the all-new Alfa Romeo Stelvio that's based on the Giulia sedan Motor Trend just named its 2018 Car of the Year.
Meanwhile it's an all-American matchup for Truck of the Year honors, where the odds are stacked in the favor of Ford, who has two entries in the final three. The Ford Expedition full-size SUV and its luxurious Lincoln Navigator cousin facing competition from the high-performance Chevrolet Colorado ZR2 pickup.
The awards are voted on by a panel of automotive journalists and will be announced at the Detroit Auto Show in January.