2018 Jeep Grand Cherokee Trackhawk review: The all-powerful SUV
The Jeep Grand Cherokee Trackhawk is a real time-saver. If you don't mind pushing your luck with the law.
That's because the latest version of the cargo-hauling, trailer-towing, family-friendly all-weather SUV is the most powerful and one of the quickest utility vehicles in the world.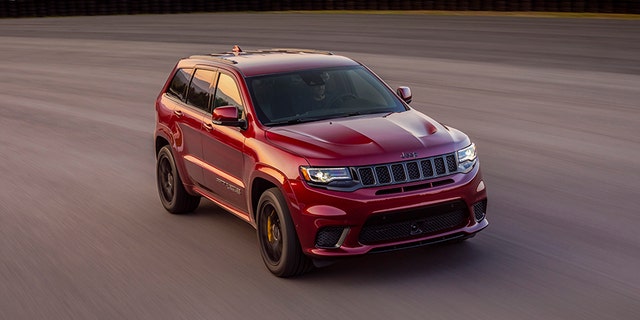 It has the same 707 hp 6.2-liter supercharged V8 found in the Dodge Challenger and Charger Hellcat muscle cars under its vented hood. The engine is a gloriously ridiculous novelty in all three applications, but the Trackhawk makes the most out of it.
Those rear-wheel-drive cars are easily overwhelmed by the power of the Hellcat, which is great if you want to do a burnout, less so if you're trying to win a drag race or negotiate a wet curve. The Trackhawk's all-wheel-drive gives it better grip off the line, which makes it quicker than the Dodge brothers, even though it weighs hundreds of pounds more than either of them.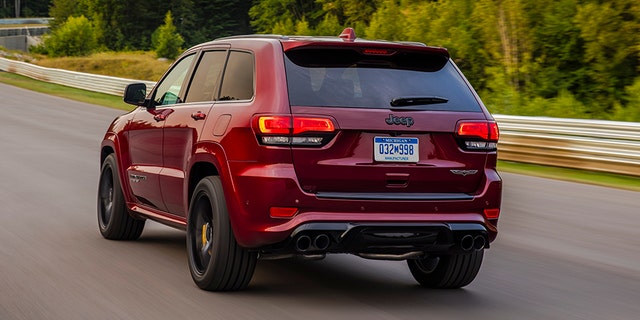 Its official acceleration times are 3.5 seconds to 60 mph and 11.6 seconds through the quarter-mile, but don't believe it. The one I had did 3.3 seconds to 60 mph on a set of cold all-season tires, and that was without engaging the launch control system.
A Tesla Model X P100D will beat the Trackhawk to 60 mph -- and embarrass its 13 mpg combined fuel economy rating -- but the Jeep can reel it in over 1,320 feet and then leave the silent SUV in the wake of its thunderous exhaust as it continues on to a top speed of 180 mph.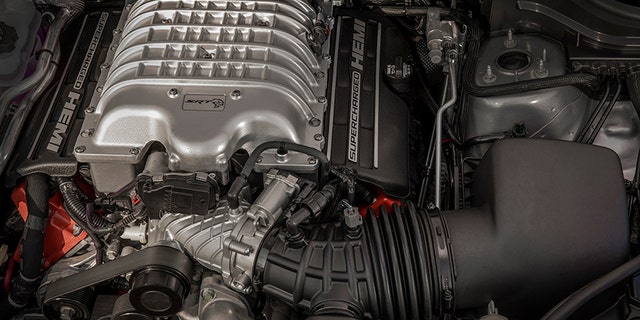 The section of the track I had to try it out on at the Monticello Motor Club wasn't long and flat enough to get an accurate quarter-mile time, or explore Jeep's max velocity claim, but it did have a big empty parking lot next to it that looked perfect for burning some rubber doing donuts.
Unfortunately, even in Track mode, which sends 70 percent of the power to the rear wheels, and with the traction and stability control disabled, it's a lot of work to get the back end to slide around at all.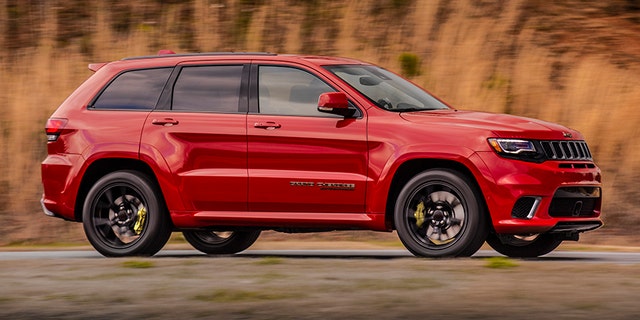 Wait, that's a good thing! Sometimes just looking at a Hellcat's accelerator pedal the wrong way can send you on the way to oblivion. The Trackhawk always keeps its cool.
Fat tires and a computer-controlled adaptive suspension help give it just about the best handling you can expect to get out of a big SUV, and its enormous Brembo brakes are so strong that they feel like they create their own gravitational field when you hit the pedal.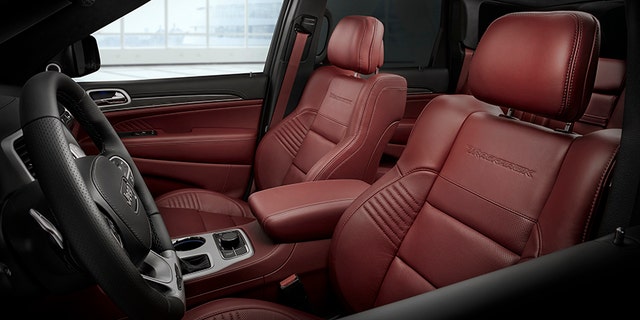 The Trackhawk does lose lot of the Grand Cherokee's off-road capability, but not all of it. You won't find any Mud or Rock settings for its 4x4 system, a low range transfer case or skid plates, but it does have over eight inches of ground clearance and enough wheel travel to survive a run down a pretty rough dirt road in a pinch.
There is a Tow mode, however, and the Trackhawk is rated to pull 7,200 pounds. That isn't any more than the other V8-powered Grand Cherokees can handle, but I have a feeling it will have a slightly easier time with a travel trailer.
Prices for the Trackhawk start at $86,995, and you can crack $100,000 if you check enough boxes on the options list. That's a lot, but still $40,000 less than the Tesla and it buys you upgraded leather upholstery for the deep bucket seats, a panoramic sunroof, Wi-Fi and a dual-screen rear seat Blu-ray video system for your kids. If they're even old enough to remember waht a Blu-ray is. Either way, you can probably skip it.
Your trips might not be long enough to finish a movie anyway.
----------
2018 Jeep Grand Cherokee Trackhawk
Base price: $86,995
As tested: $99,965
Type: 4-door, 5-passenger all-wheel-drive SUV
Engine: 6.2-liter supercharged V8
Power: 707 hp, 645 lb-ft torque
Transmission: 8-speed automatic
MPG: 11 city/17 hwy